Today we had a great time learning how to fence
We have been talking about why a book is special to us, sharing our favourite book during show and tell and drawing and writing about them.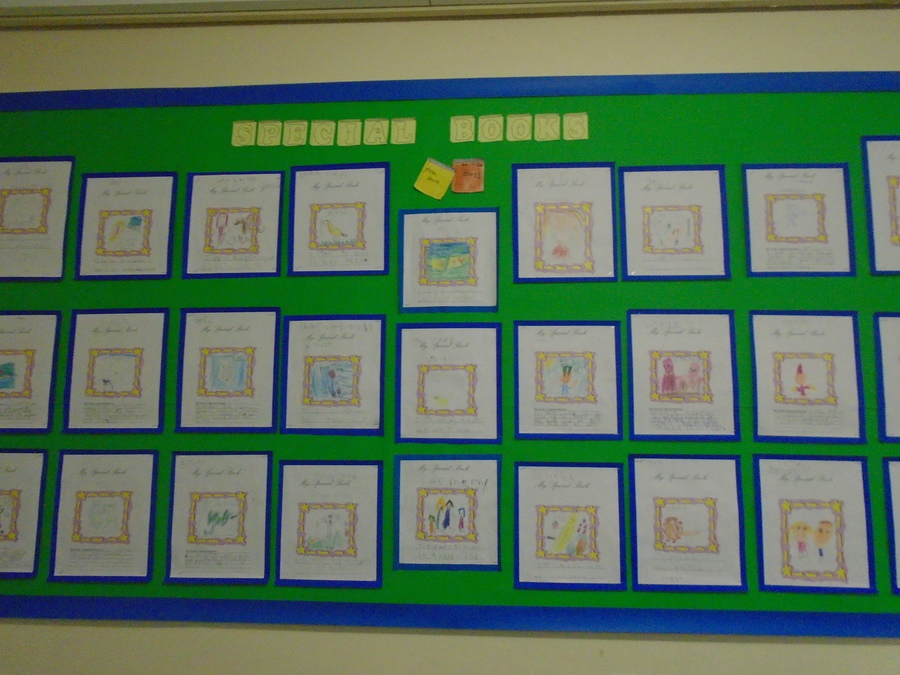 In RE we listened to the story of Joseph and his multi-coloured coat. We then designed our own coat and pieces of patchwork.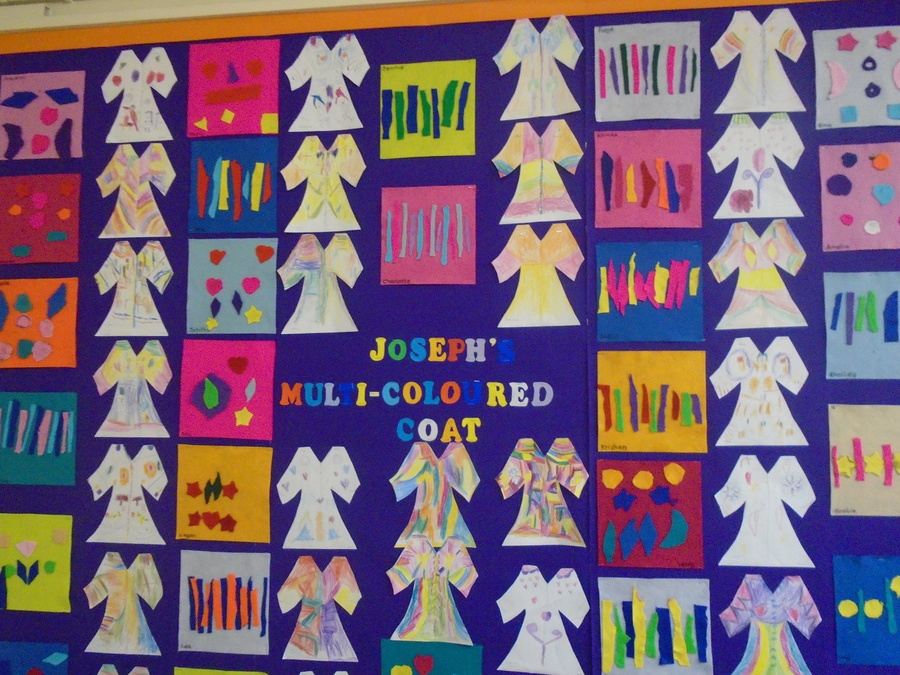 For Art we looked at the illustrator Quentin Blake and used watercolour and ink to draw our own characters.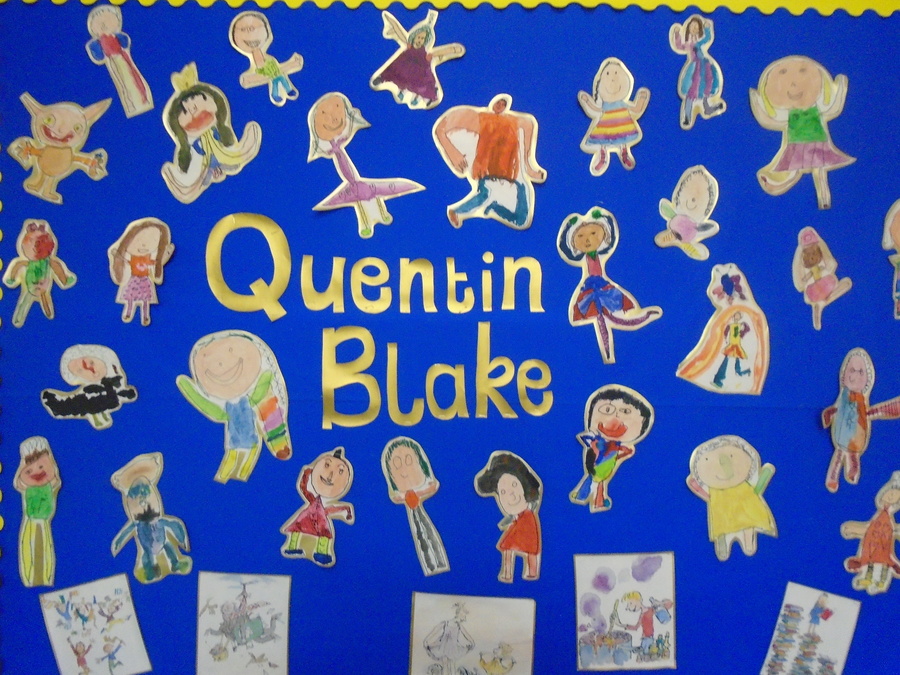 This half term our topic is all about books. We will be using maps to explore the local area, learning about different materials in Science and looking at faith books in RE. For English the children will be exploring different traditional tales and looking at how the authors change the text. We will be looking at the work of the author and illustrator Quentin Blake .
This half Term we have had a lovely time learning about how it was different in Queen Elizabeth I reign to Queen Elizabeth II. We painted, used pastels and collage to make portraits of the Queens. We also made a sculpture of Queen Elizabeth I using mod rock.
We have had great fun using all the different maths equipment to make different number sentences.
Welcome to a new school year. During the year the children will be looking at different topics these include comparing the lives of Queen Elizabeth I and Queen Elizabeth II, traditional tales, buildings and what Hitchin use to be like, animals and looking at what might be found in around our gardens. The children will be taught all the different subjects in the national curriculum within these topics. and were possible English and maths will be linked as well.
This half term our topic is all about me. We have been looking at portraits and how different artists use different medium to produc different styles of portraits.
Below are the children own self- portraits.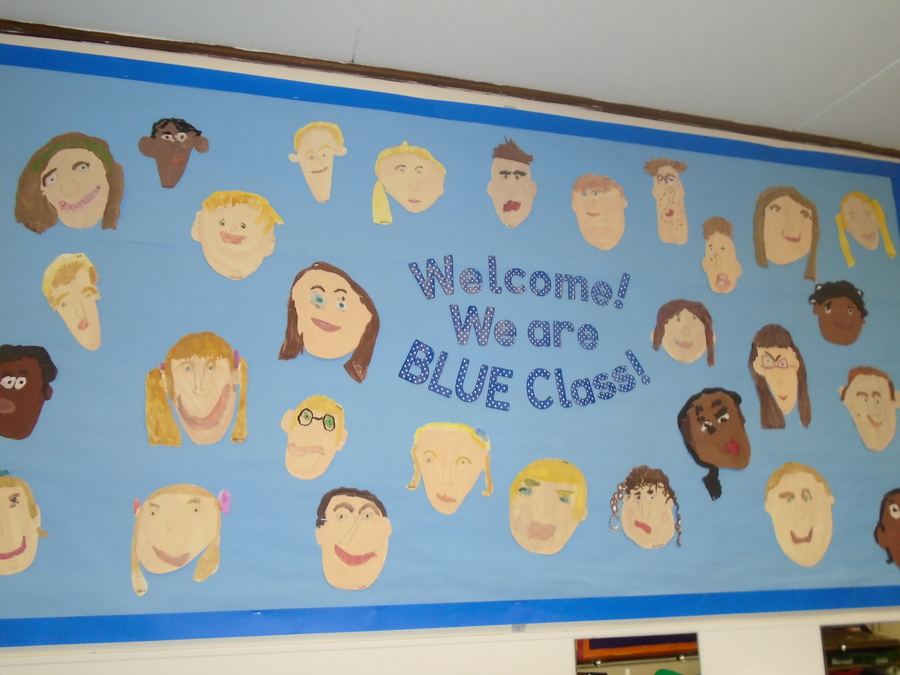 We also looked at the work of Picasso and created our own style of Picasso by mixing up our faces with our friends.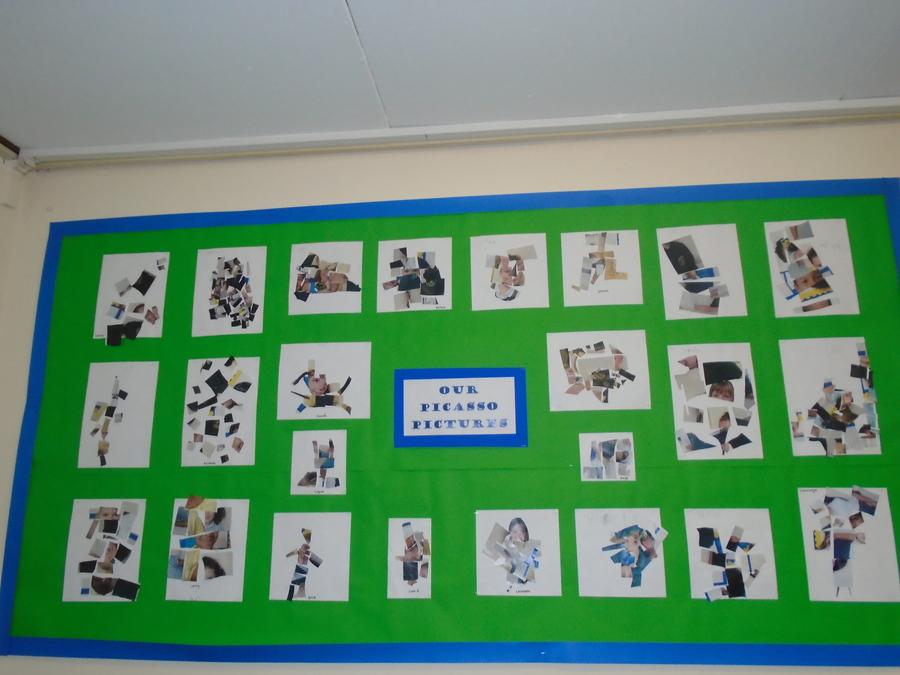 The children had a great day out at Rye Mead education centre pond dipping and being Plant detectives.
During Maths and Art week we discover the Fibonacci code and made a picture to show this based on the Blobs in the Beloved Garden by Friedensreich Hundertwasser.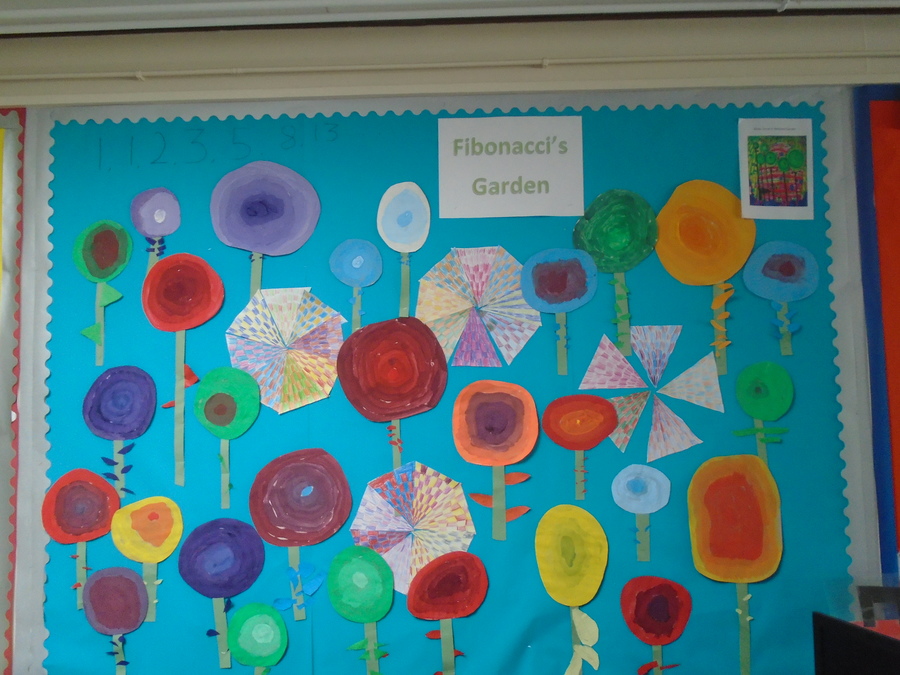 We also looked at William Wallace Designs and made symmetrical patterns.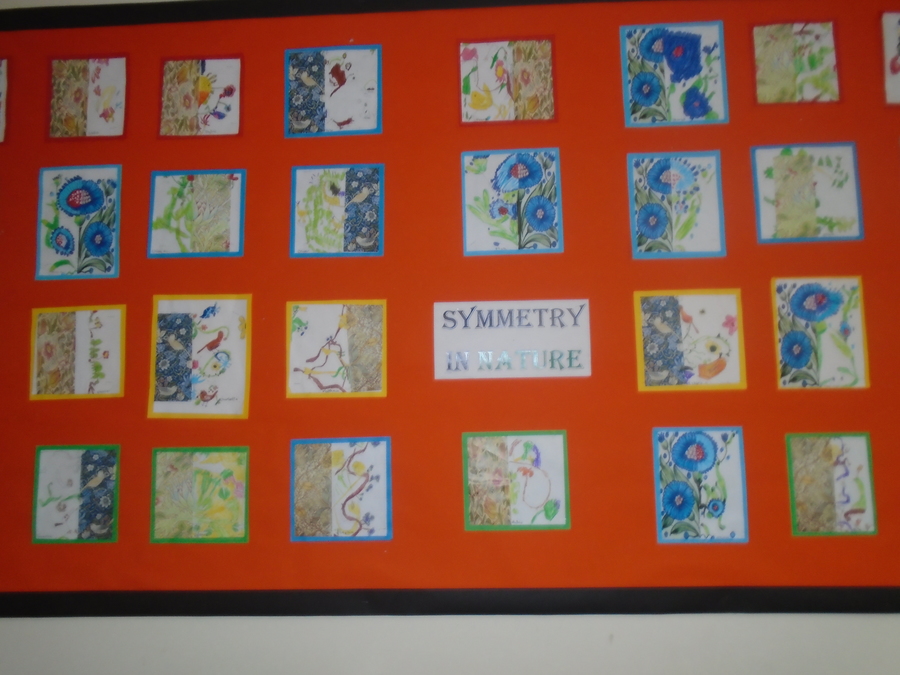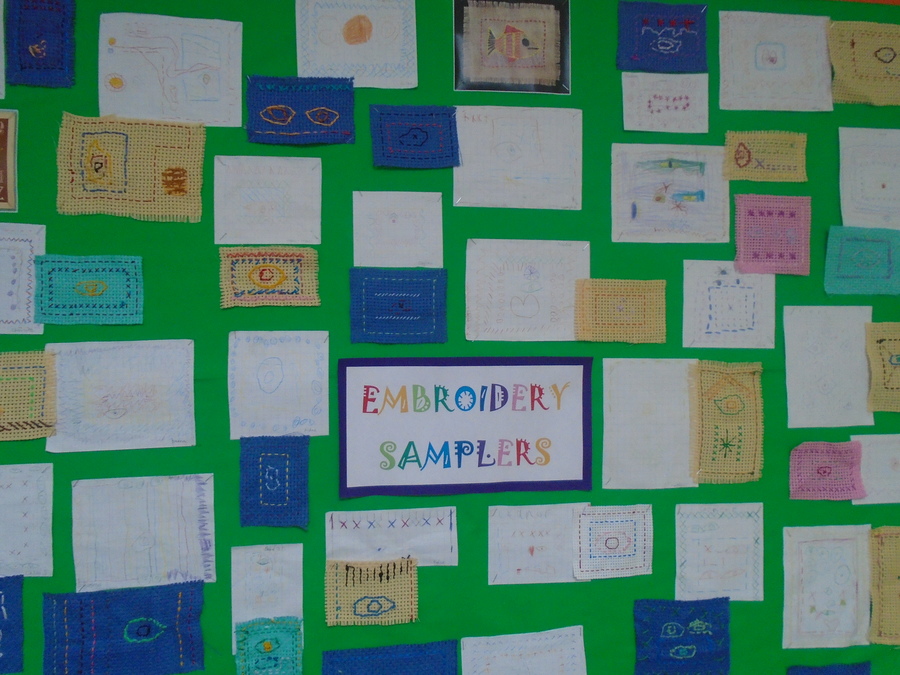 Clay face to look like Queen Elizabeth the I and II.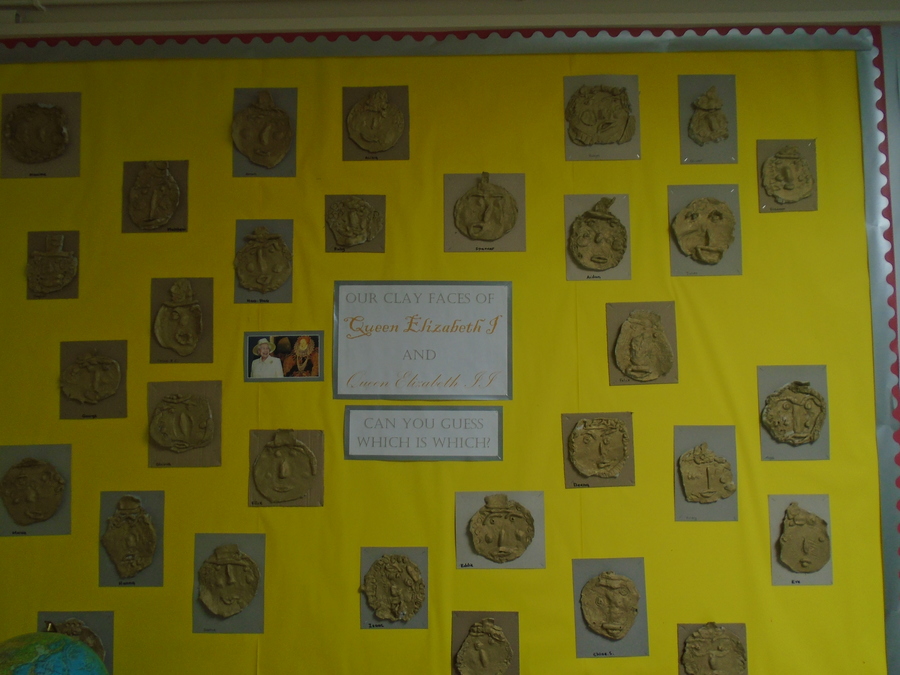 This half term we have been comparing the lives of Queen Elizabeth I and Queen Elizabeth II.
This week we have been looking at buildings around the world.
We worked in groups to make a 3D picture of the Sydney Opera House in Australia.
We also looked at the skyscraper's in New York , then looked carefully at the Chrysler Building and drew pictures,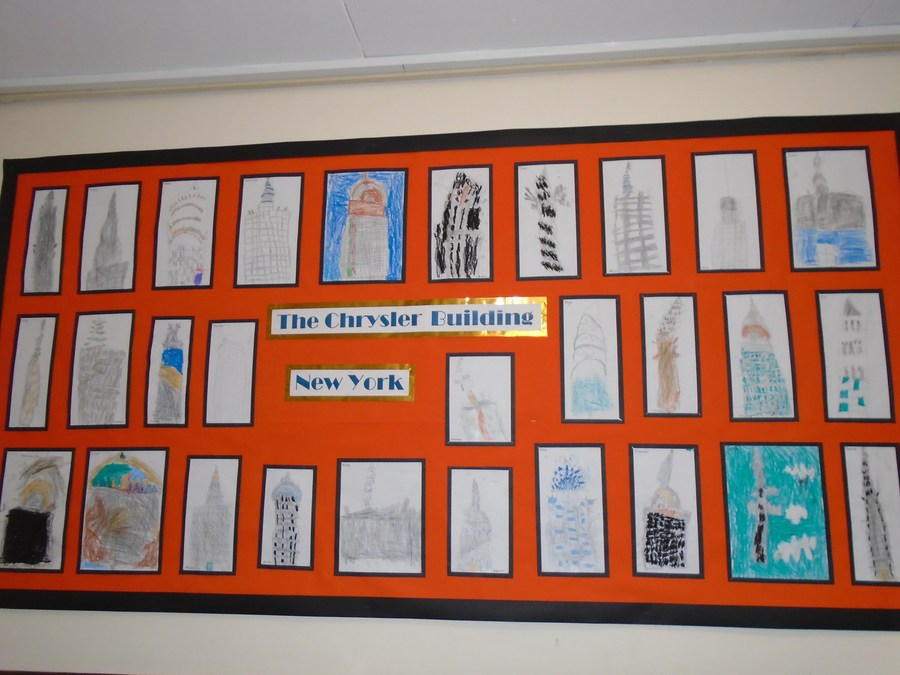 The children had a great time during book week dressing up as different book character. They also met an author, took part in a drama lesson and went to red class to hear a story.