Spring 1
Our topic this half term is 'Around the World'.
In Geography we will be looking at the seven continents and what we can find in each of them. We will also be locating in relation to one another.
In English we are looking at repeated phrases from the story 'We're going on a bear hunt' as well as writing poetry using rhyme.
In R.E we will be looking at special books that the different faiths use.
In Science we will be looking at skills we need to carry out experiments such as recording and measuring.
In Computing we are looking at making storyboards using 2Simple.
We had a lovely time in the woods looking at the different patterns in wood and making rubbings.
We discussed how plastic can effect the environment and make posters.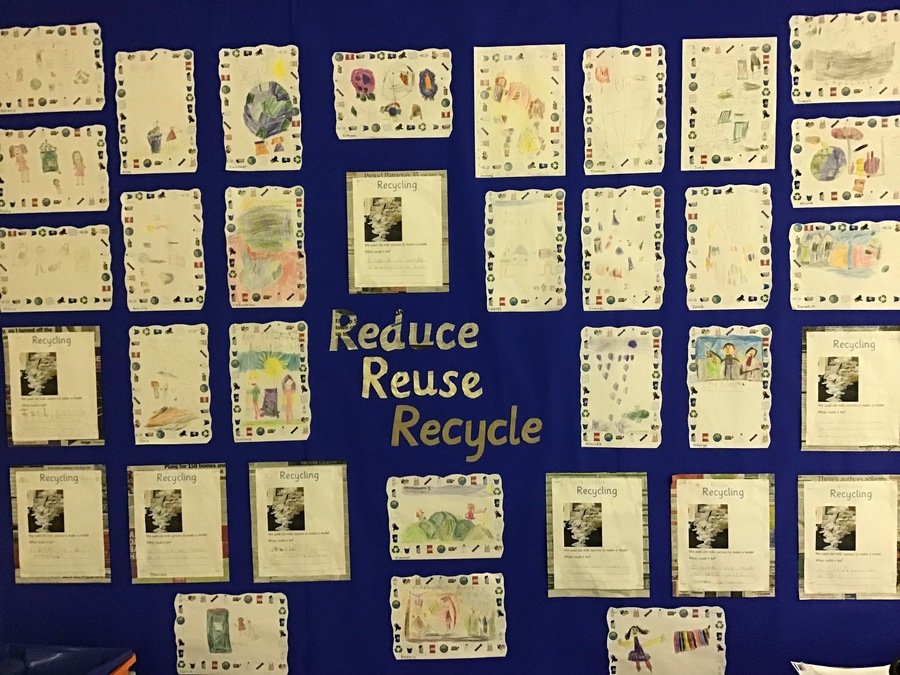 Autumn 2
Our topic this term will be materials.
In History we have looked at why we celebrate Bonfire night and Remembrance day. We also had a visit from Cas of the Hitchin Museum who brought in lots of different objects showing us how materials change.
In Science we will be exploring materials, looking at the different ways materials are used. We will be exploring wood, plastic, metal, glass and fabric and identifying their properties.
We will be looking at recycling and how to save the environment. This will include a paper day on Monday 3rd December and making sculptures out of recyclable plastic.
In R.E we will be looking at rules, sharing and fairness as well as Christmas.
In Computing we will be treasure hunters. We will be programming the computers and iPads by giving them instructions
In English we will be looking at instructions. We will be looking at how instructions are set out, why we need them and why we need to follow them. We will also follow instructions to make different crafts.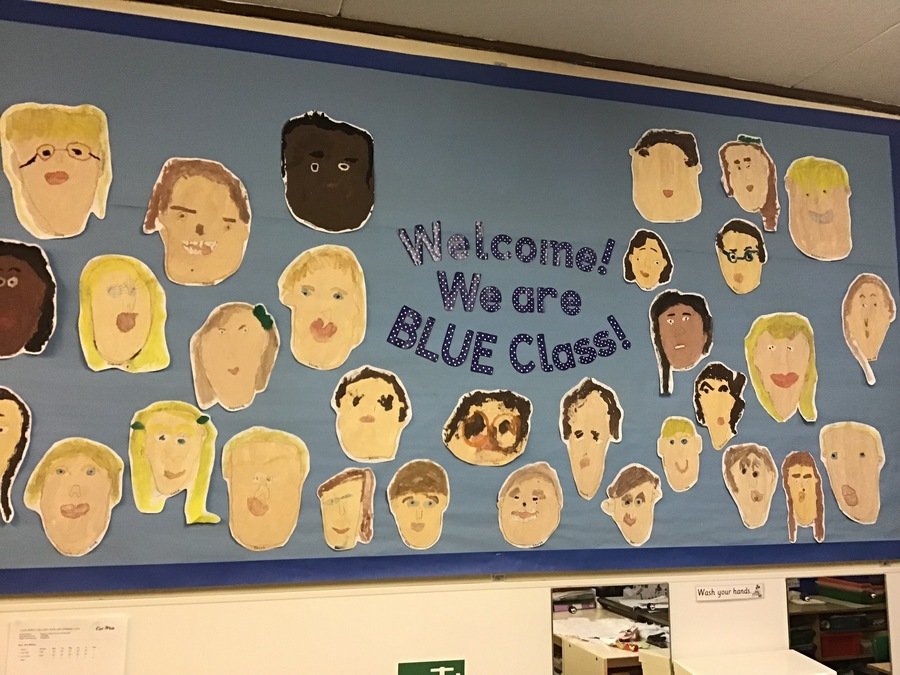 Autumn 1 2018
Welcome to Year 1
Our topic this half term is Ourselves.
In R.E, we are looking at the different communities we belong to.
In Computing the children will be learning to log onto their own individual profile saving and opening work. This is part of our internet safety and we will be using the Hector's World programme to learn how to be safe on the computer.
We will be learning about our bodies in Science, this will include looking at how our bodies work, the way we use our senses and how we change. We will also be looking at the differences between humans and animals and what they both need to keep healthy.
In English we are learning about labels and captions, then poetry based on our senses.
We will then be looking at writing stories with familiar settings.
Maths will still take a practical approach in year 1 but your child will be learning to sort order and classify objects as well as counting, adding and subtracting them.
During P.E we will be having keep fit with Caroline a fitness instructor on a Wednesday.
Today all of year 1 successfully completed a sponsored 1KM run, raising money for Adenbrookes children's ward.
Summer
This term we will be learning about all things outside.
The children will be exploring the woodlands looking for different plants and animals, We will be researching animals by using the internet and books and using this information to make our own power point presentations. As part of DT we will being going to the local park exploring how the equipment works and what it is made of then making our own mini version of a piece of play equipment
We had a great time at the museum looking at fossils that had been found on the site of Highbury School. The children also had the opportunity to pretend to be people who lived in Hitchin along time ago finding out what life was like before the rail came.
This half term our topic is Buildings.
We have already been on a walk around Hitchin looking at how the building have changed and will continue this with a visit to the museum to see what Hitchin was like before the railway arrived. Mr Sharp will be working the children in DT to make models of buildings in Hitchin.
For Geography we will be learning about the continents and their famous buildings
Today we had a great time learning how to fence
We have been talking about why a book is special to us, sharing our favourite book during show and tell and drawing and writing about them.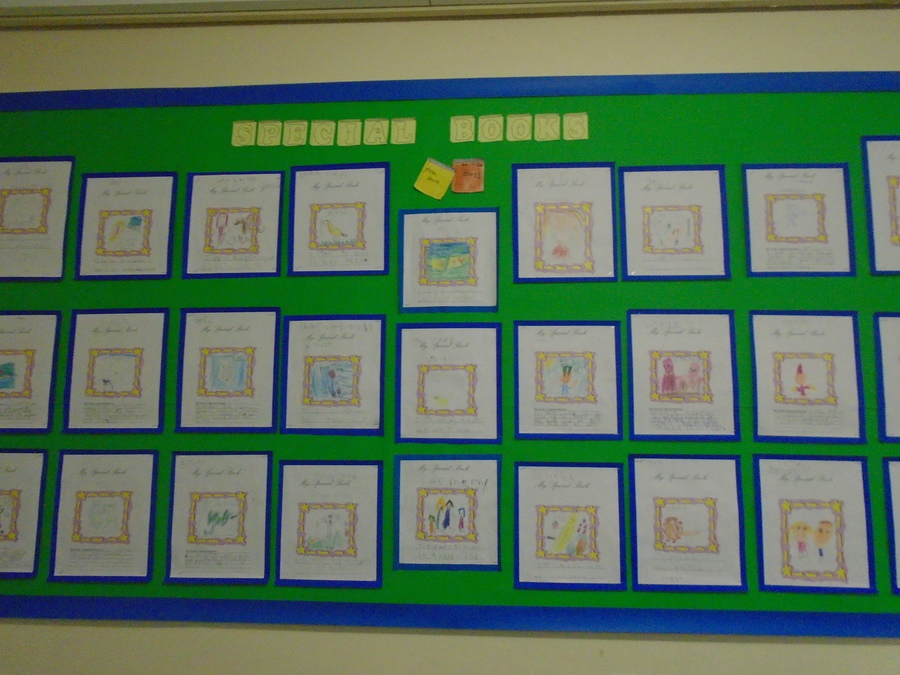 In RE we listened to the story of Joseph and his multi-coloured coat. We then designed our own coat and pieces of patchwork.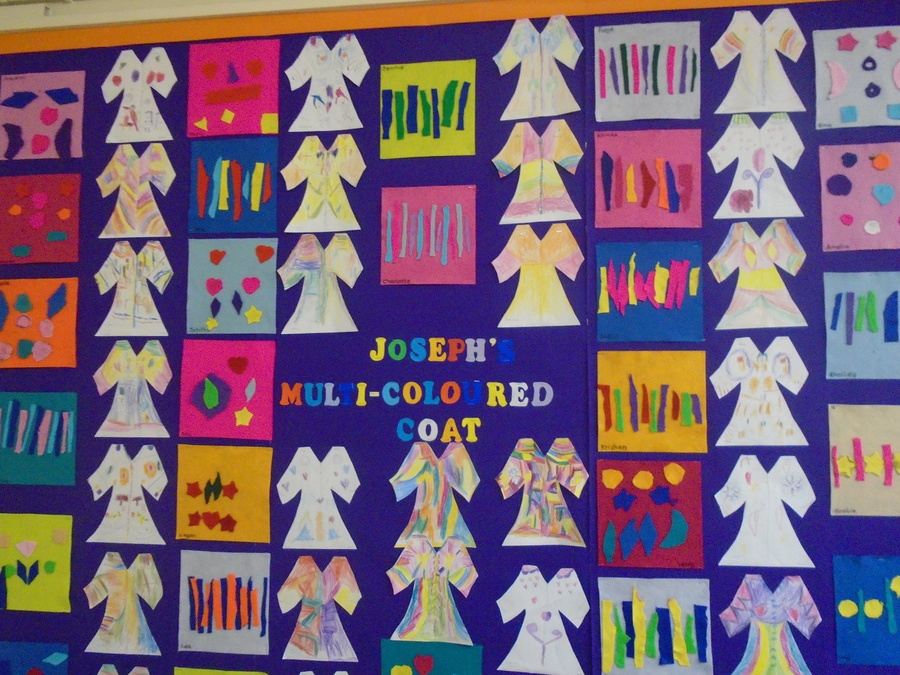 For Art we looked at the illustrator Quentin Blake and used watercolour and ink to draw our own characters.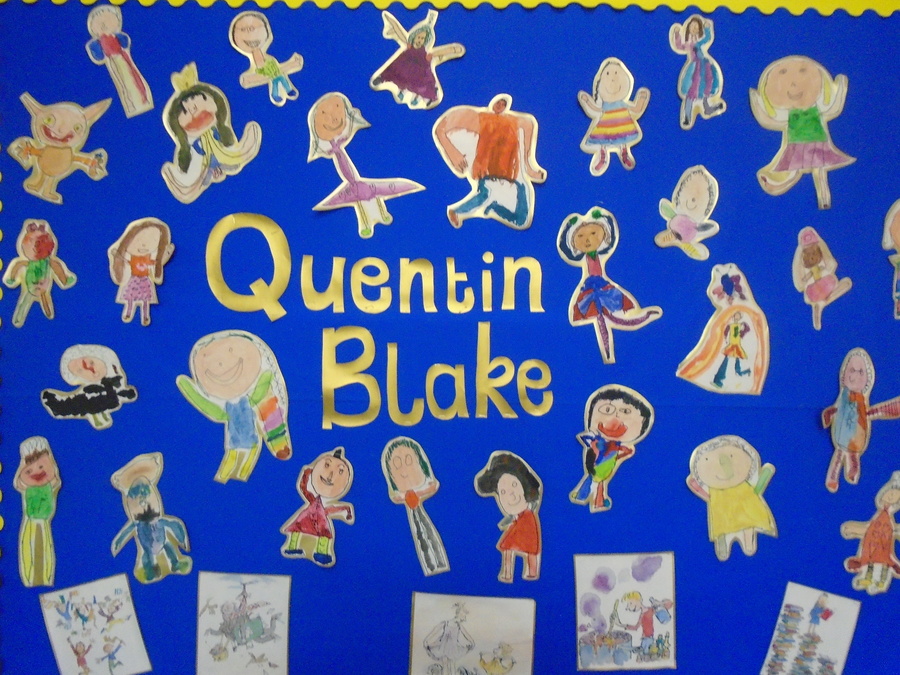 This half term our topic is all about books. We will be using maps to explore the local area, learning about different materials in Science and looking at faith books in RE. For English the children will be exploring different traditional tales and looking at how the authors change the text. We will be looking at the work of the author and illustrator Quentin Blake .
This half Term we have had a lovely time learning about how it was different in Queen Elizabeth I reign to Queen Elizabeth II. We painted, used pastels and collage to make portraits of the Queens. We also made a sculpture of Queen Elizabeth I using mod rock.
We have had great fun using all the different maths equipment to make different number sentences.
Welcome to a new school year. During the year the children will be looking at different topics these include comparing the lives of Queen Elizabeth I and Queen Elizabeth II, traditional tales, buildings and what Hitchin use to be like, animals and looking at what might be found in around our gardens. The children will be taught all the different subjects in the national curriculum within these topics. and were possible English and maths will be linked as well.
This half term our topic is all about me. We have been looking at portraits and how different artists use different medium to produc different styles of portraits.
Below are the children's own self- portraits.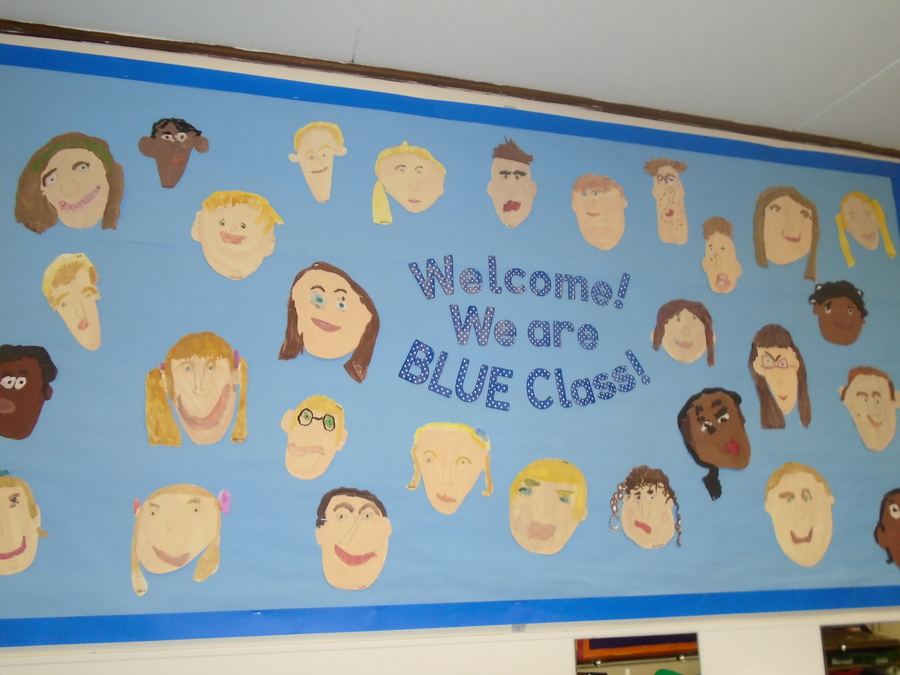 We also looked at the work of Picasso and created our own style of Picasso by mixing up our faces with our friends.