Red Class 2018/19
Autumn 1
Welcome to Red Class! We are pleased to say that every member of purple class has settled in well and very few tears have been seen. The tears we have seen soon turned in to happy smiley faces. All of the children are taking part in getting to know you activities, which are helping the children to make new friends. We are reminding children of school rules and taking this opportunity to help the children get to know the school.
Our topic this half term is colour.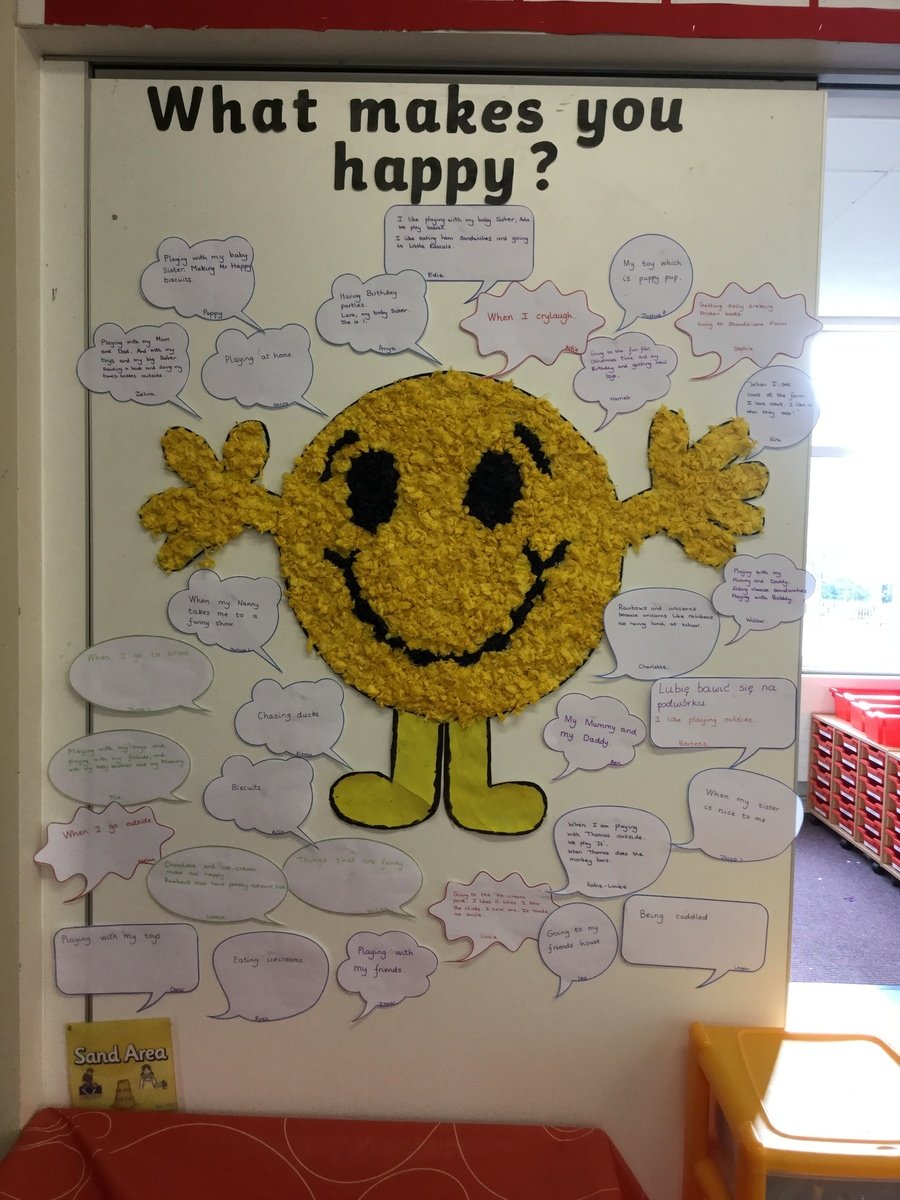 During yellow week, we talked about what makes us happy. We each told the adult in our class something that makes us happy. They wrote this on a speech bubble.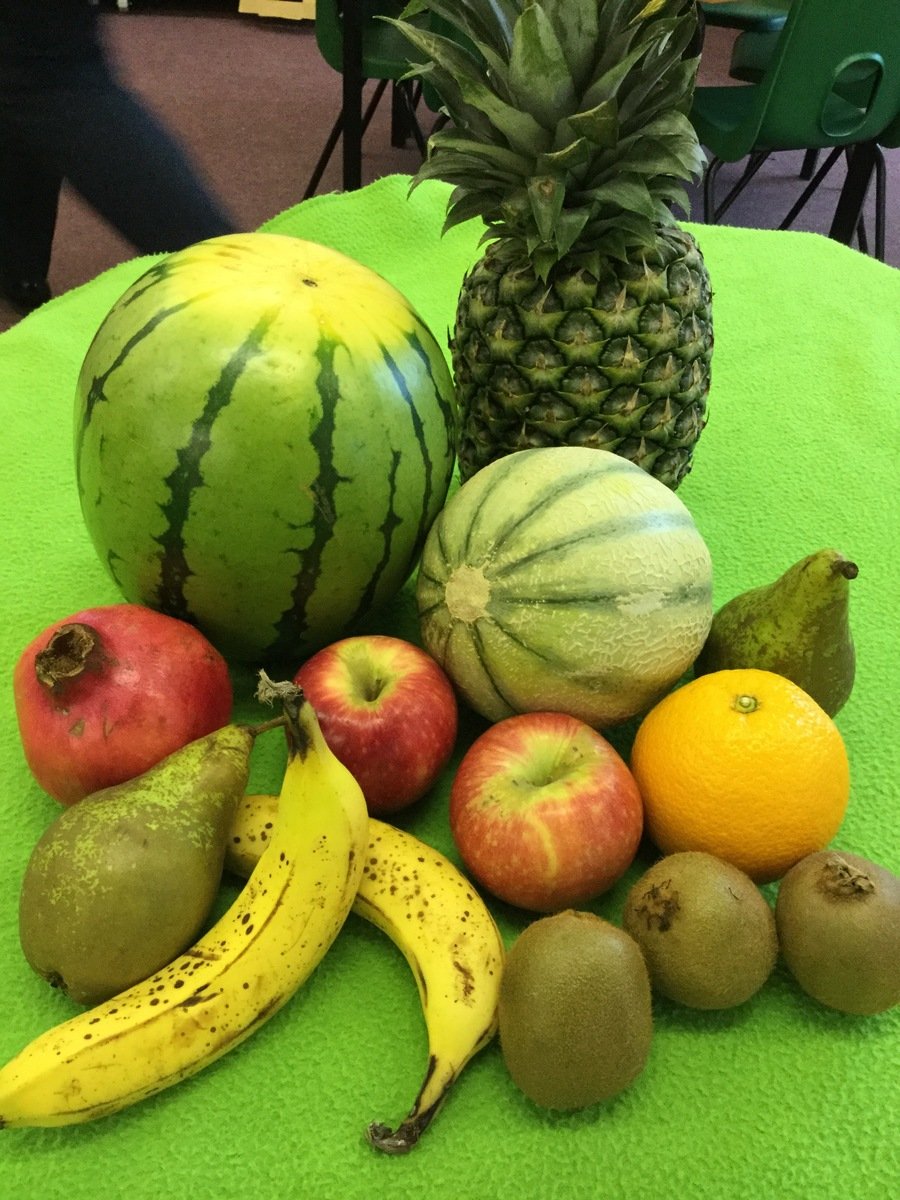 During multi-coloured week, we did observational drawing of fruit. We chose a fruit and looked carefully at it in detail. We used oil pastels.
Summer 2
Our ugly bug ball
We dressed up as minibeasts. We had a parade around the hall with the children in the morning nursery. We played a game where we had to move in the style of the various minibeasts. Then we listened to music and matched our movements to the music's tempo.
During our topic of dinosaurs we read a book called The egg by M.P Robertson. It is a story about a boy who finds a giant egg inside his chicken coop. The boy looks after the egg and when it hatches he discovers it's not a chicken inside...it's a dragon! We decided as a class we wanted to make eggs. We each made a magic egg out of clay and using our imagination decided what might be inside. We each wrote a piece of writing about our egg to describe what it looks like and what was inside.
Summer 1
In Red Class we have been planting garden peas. We used an old toilet roll tube to recycle instead of using a plastic pot.
All of foundation stage will be taking part in a 12 week programme called Play-trition. This programme is designed to teach children to understand and make healthy lifestyle choices. They will be introduced to characters called Joe and Emma and will be given the opportunity to explore different foods, find out where they come from and learn what's healthy and what's not. The children will also be told about the importance of eating breakfast, how to keep our teeth healthy and how food gives us energy. This is a fantastic opportunity for the children and I am sure they will really enjoy it.
In PE we have been practising ball skills. We have been throwing and catching, kicking and dribbling.
This half term we are lucky enough to have Mr Sharp in our class to teach some design and technology. He will be working with the children, teaching them skills such as; measuring and sawing using different materials. Their end goal will be to make a vehicle.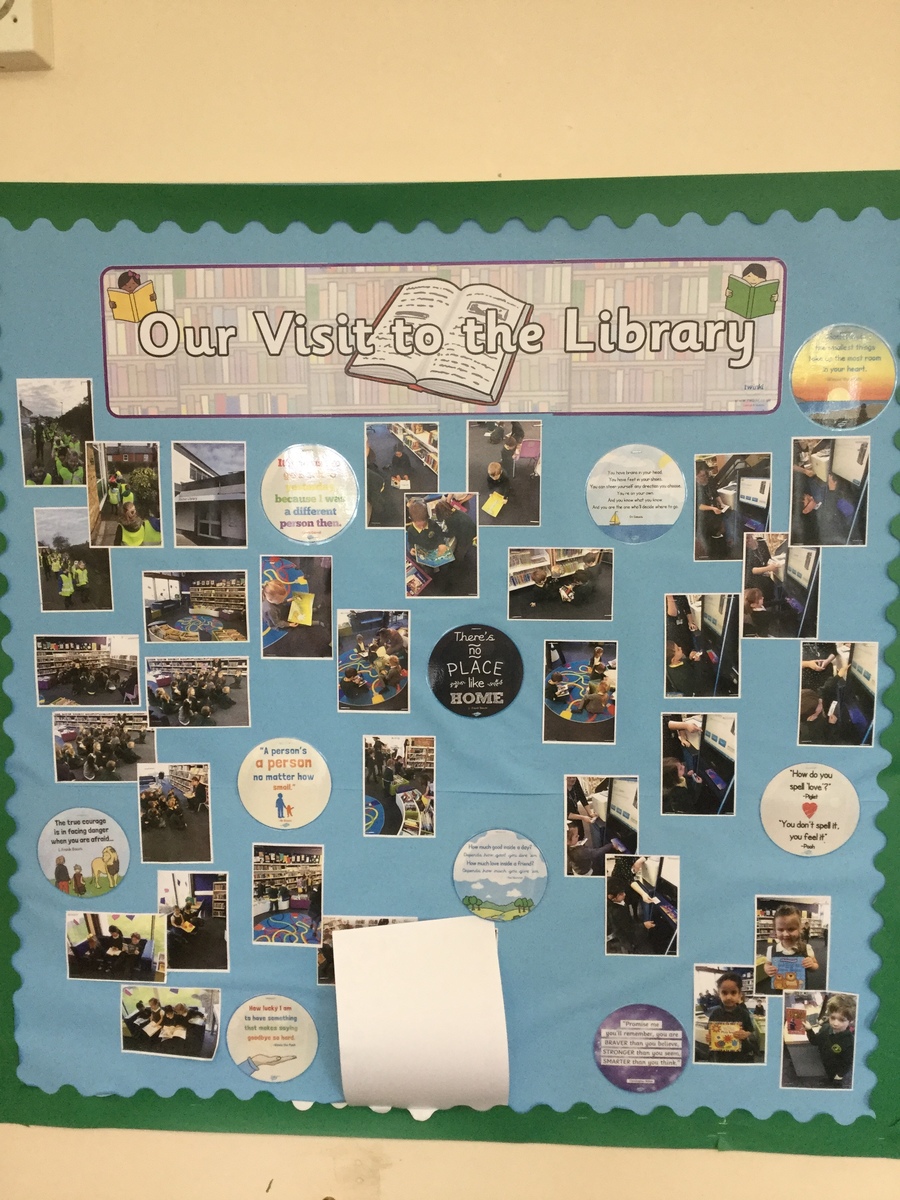 This is our class room display all about our trip to the library. Come and have a look on Monday at shared reading.
Here are some of the pictures from our trip. We had lots of fun and members of the public told Miss Craik how well behaved we were. Well done Red Class!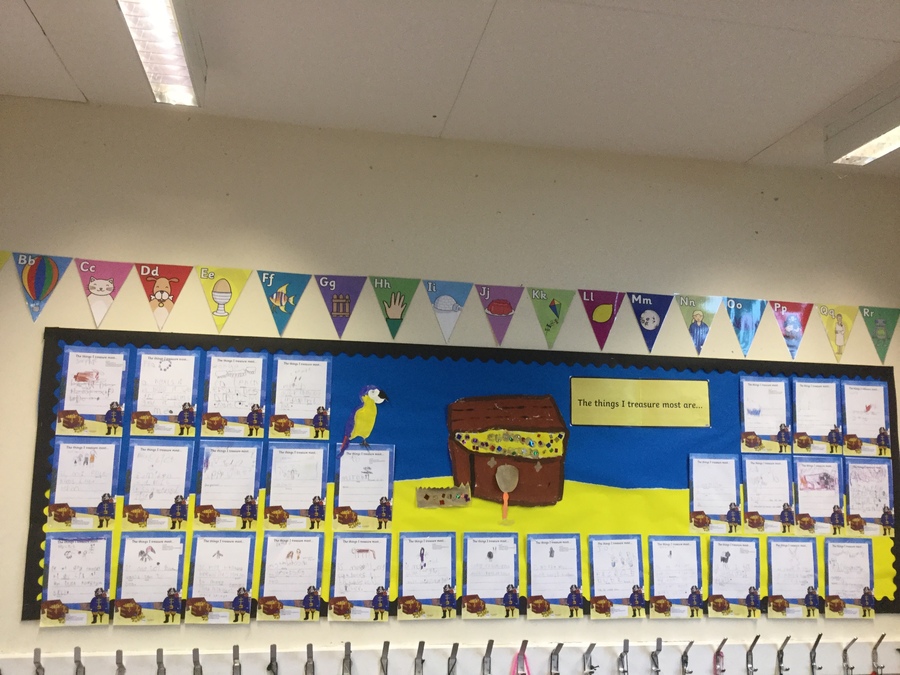 Here is our classroom display all about the things we treasure most. We talked about treasure not just being gold and that we all look after and love different things.
We really enjoyed our stories all about Pirates. We even went on a real hunt for treasure around the school.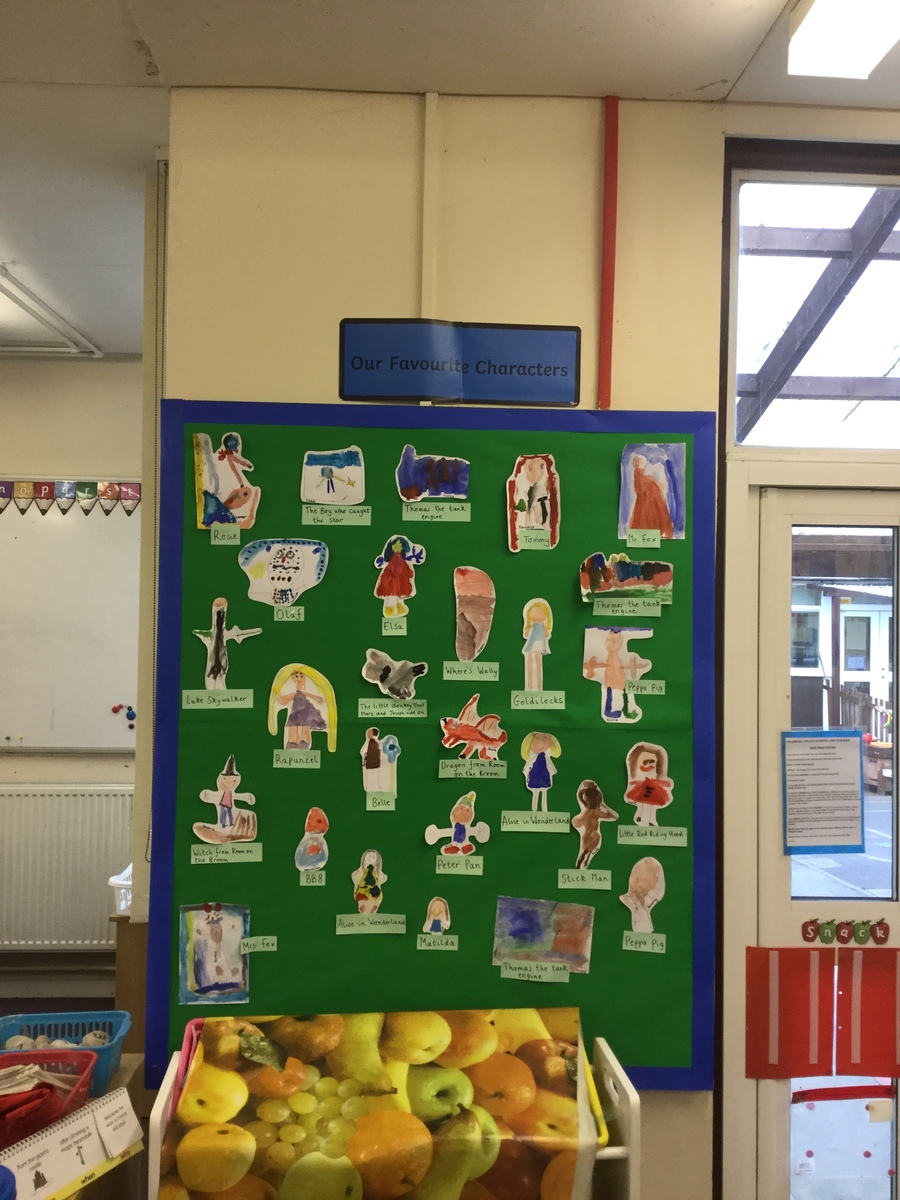 This is our display of our favourite book characters. During book week we used water colours to create some fantastic art work.
Our first book this half term is Room on the Broom. We have been taking part in lots of activities linked to the book. Here are some of them for you to see.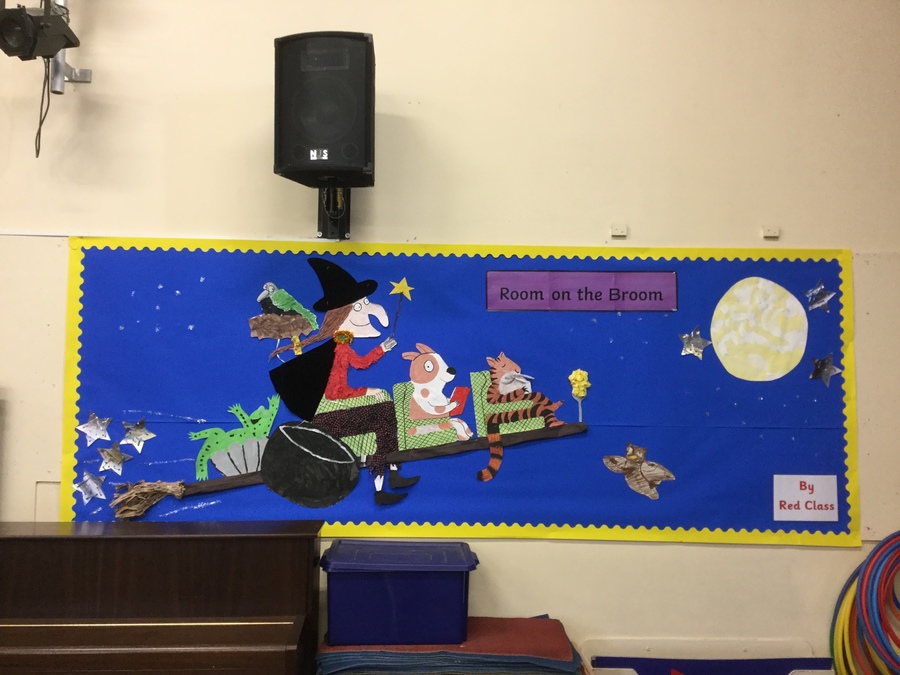 Our hall display for Room on the Broom.
In PE we used the big climbing frame. It was a good challenge and we all had lots of fun!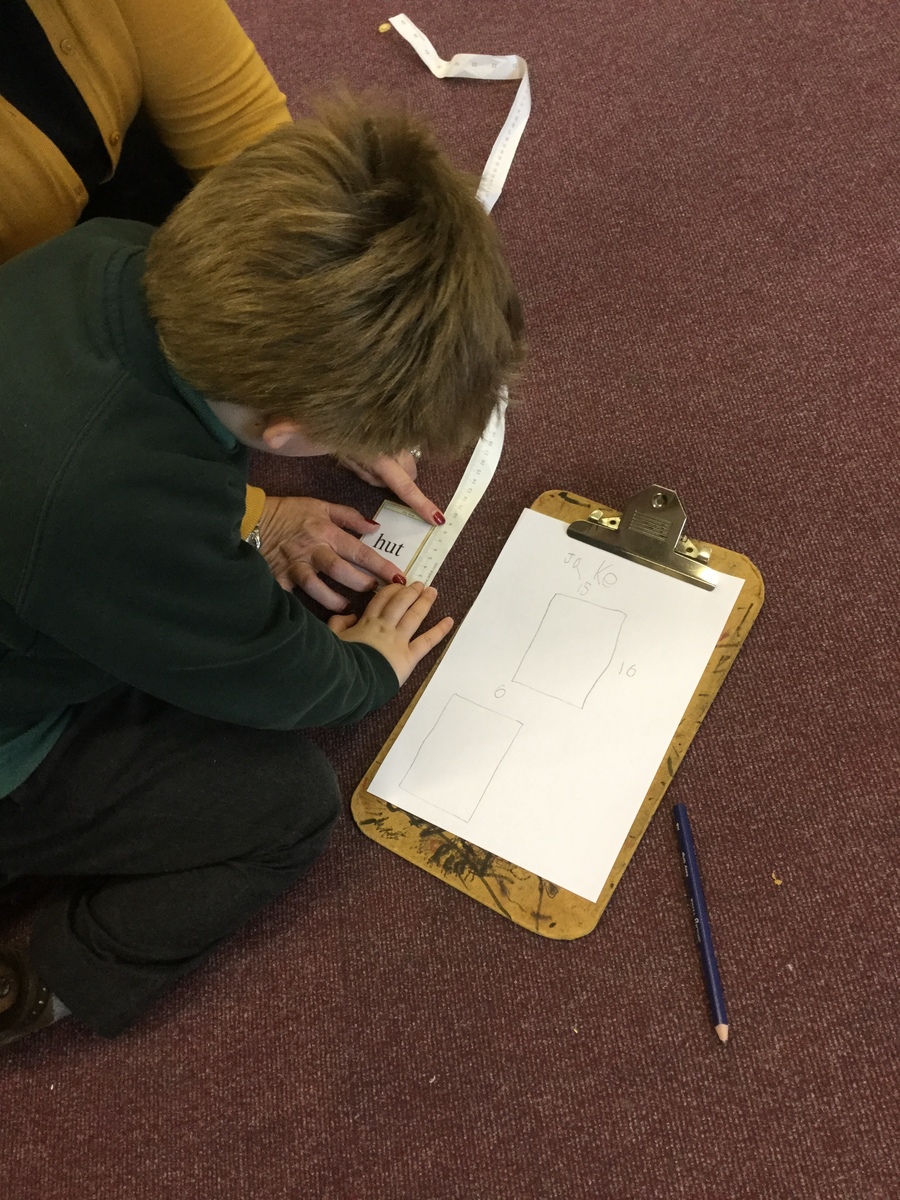 We have been learning about measuring and using a ruler to measure. We have been measuring different objects in the classroom and recording our findings.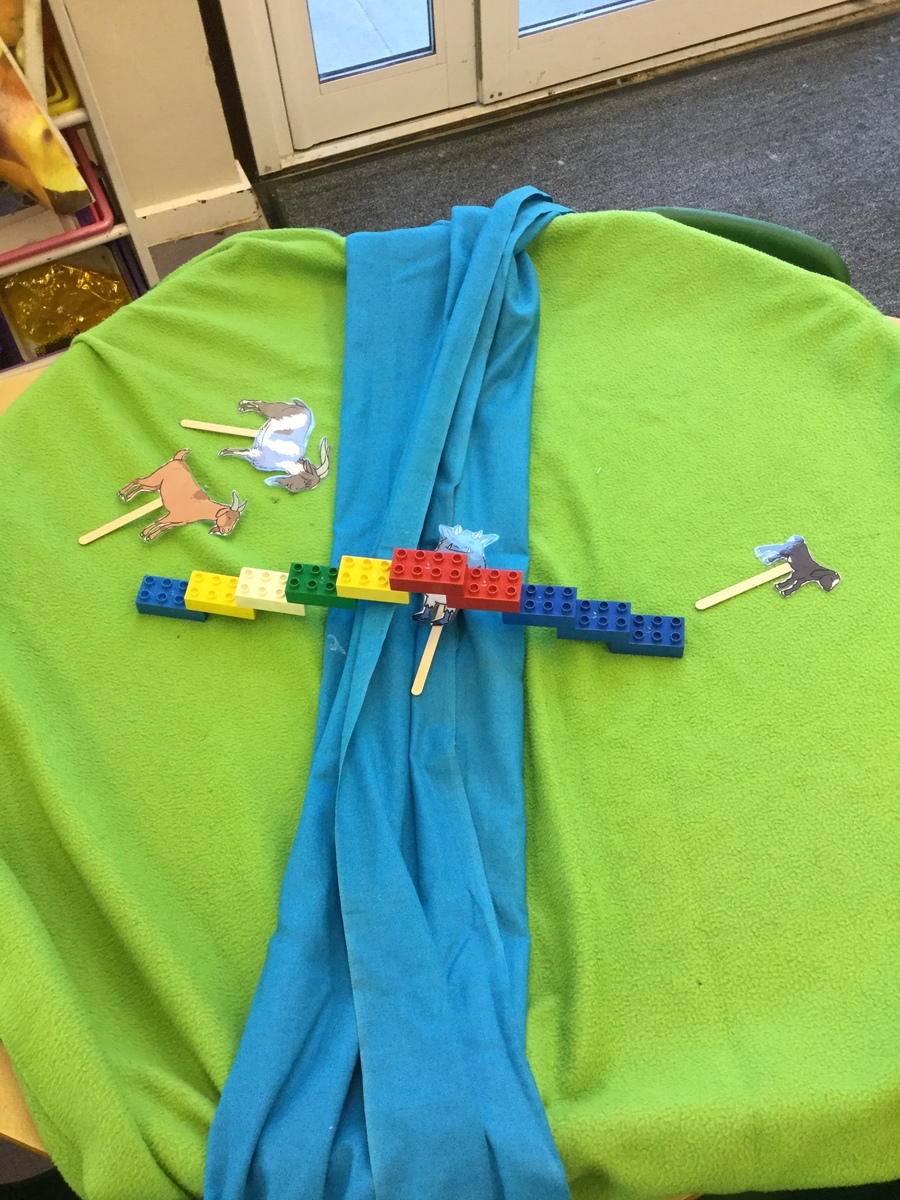 We made a Three Billy Goats Gruff small world scene. The children were using the puppets to act out the story.
Here are some of the Chinese New Year activities that we took part in.
Autumn 2
This half term our topic will be celebrations. The main celebrations we will be looking at are; Bonfire night, birthdays and Christmas.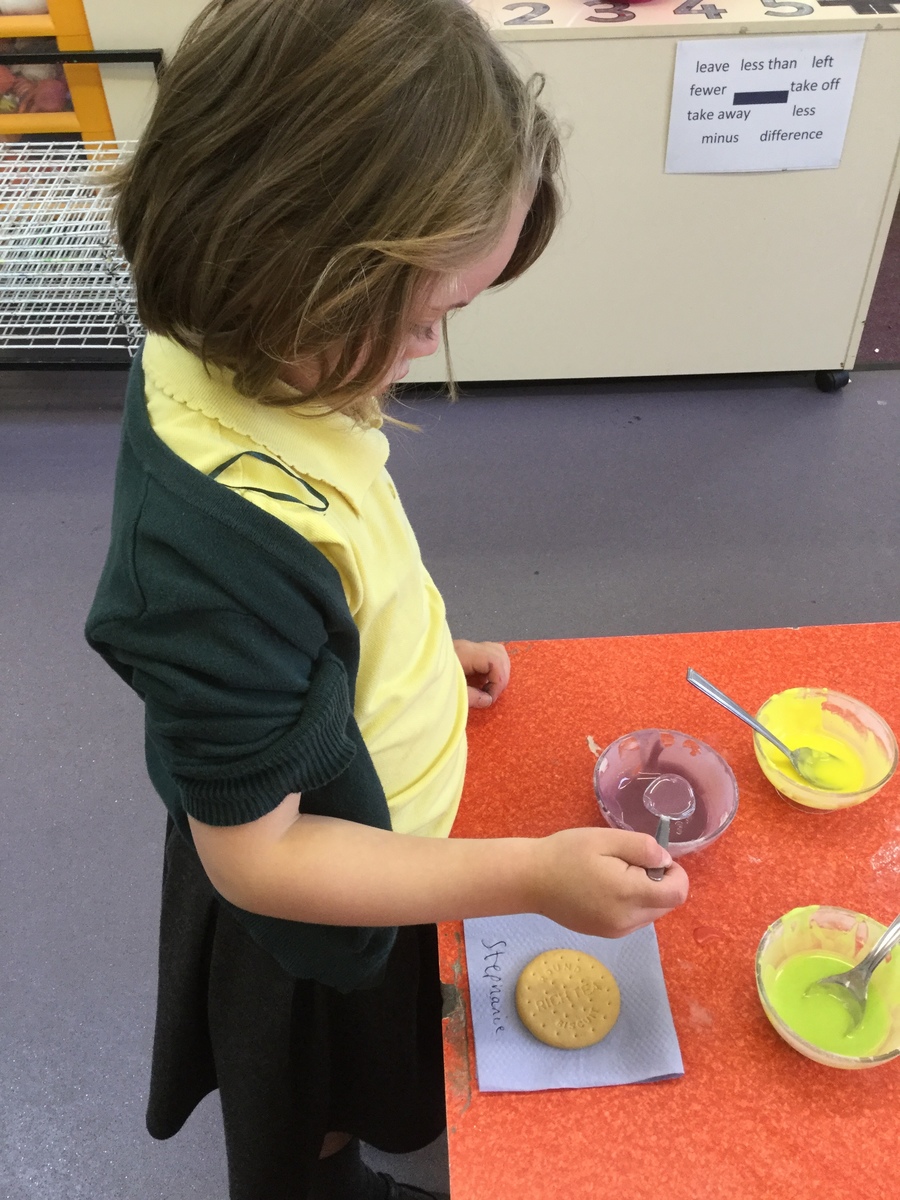 We decorated firework biscuits using different coloured icing and cocktail sticks. We chose two colours of icing and used the cocktail stick to make patterns.
We made peppermint cream snowmen.