Red Class 2017/18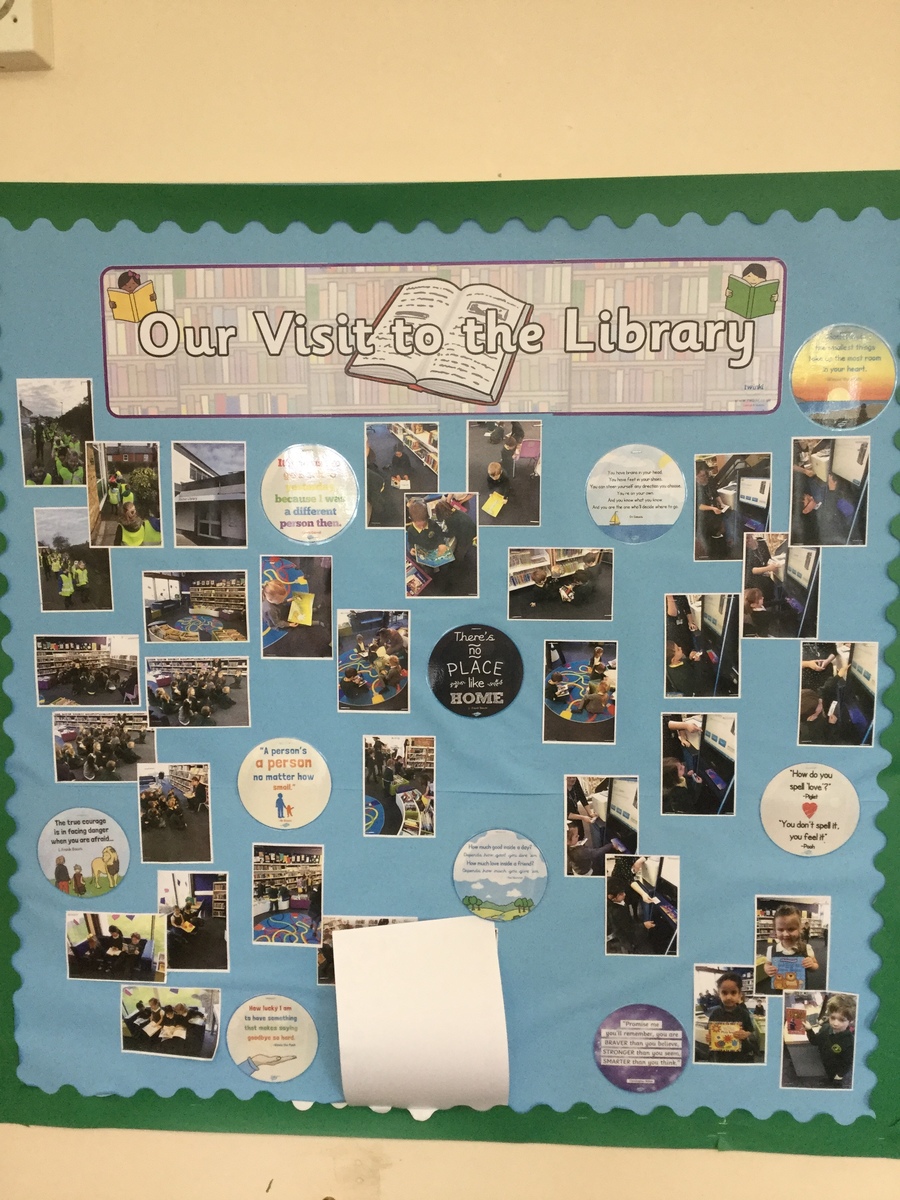 This is our class room display all about our trip to the library. Come and have a look on Monday at shared reading.
Here are some of the pictures from our trip. We had lots of fun and members of the public told Miss Craik how well behaved we were. Well done Red Class!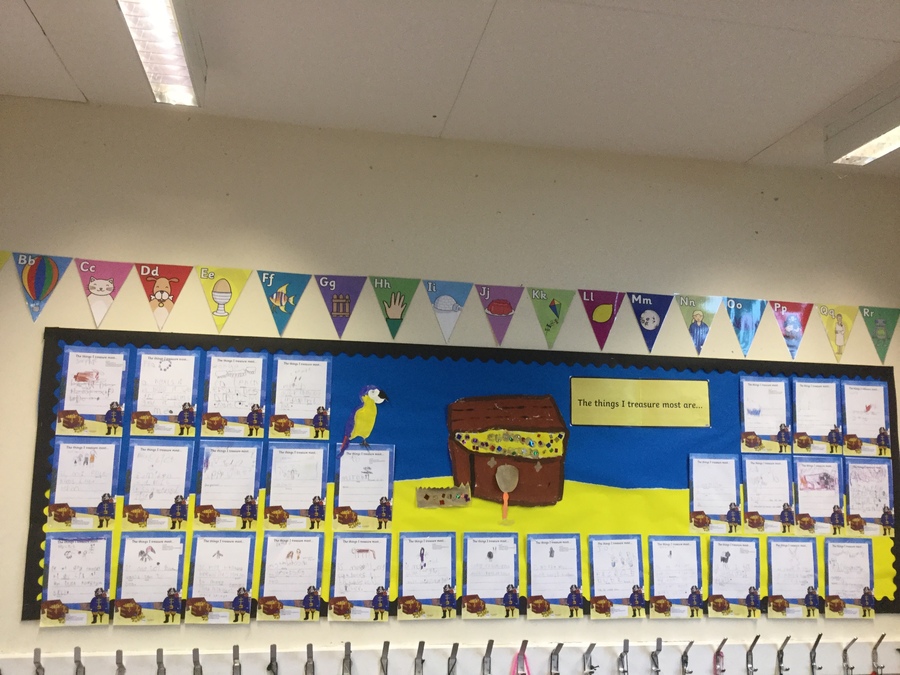 Here is our classroom display all about the things we treasure most. We talked about treasure not just being gold and that we all look after and love different things.
We really enjoyed our stories all about Pirates. We even went on a real hunt for treasure around the school.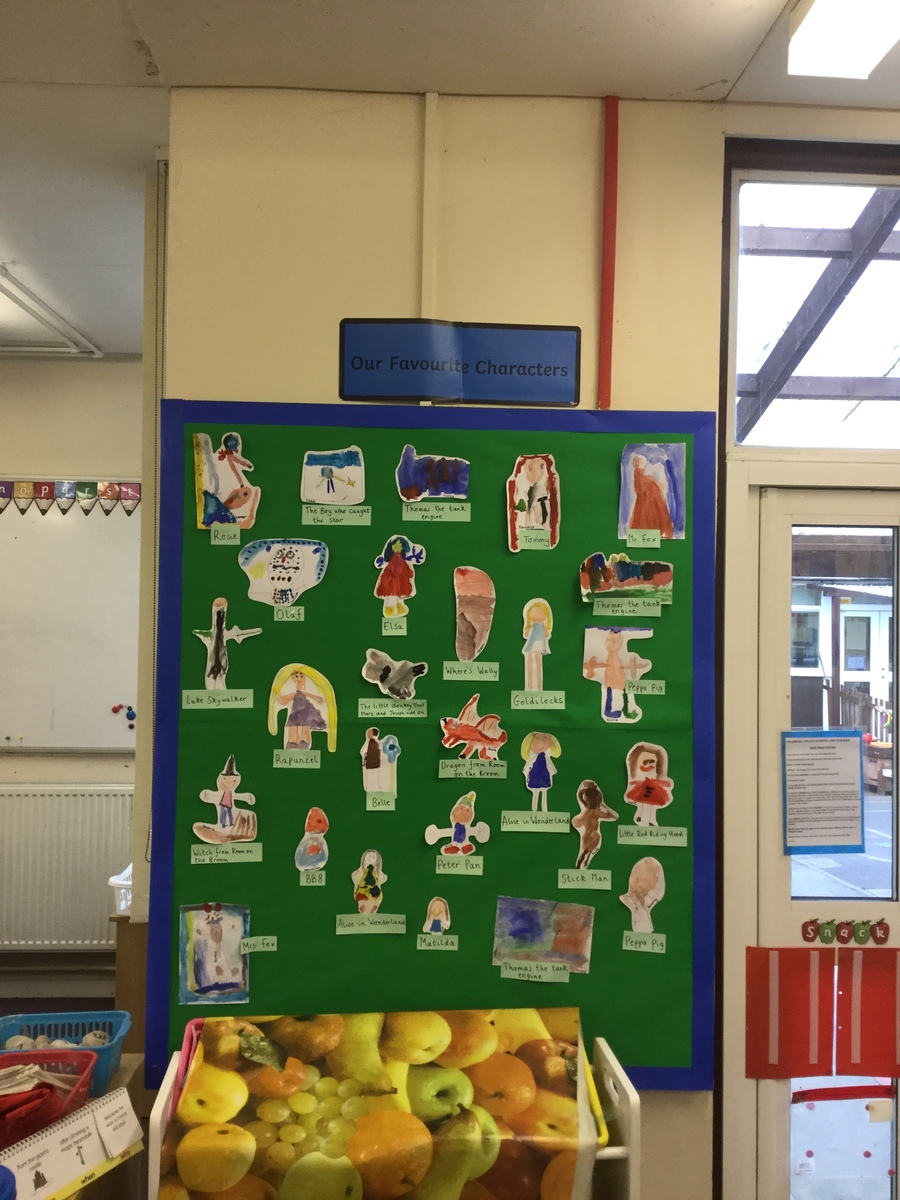 This is our display of our favourite book characters. During book week we used water colours to create some fantastic art work.
Our first book this half term is Room on the Broom. We have been taking part in lots of activities linked to the book. Here are some of them for you to see.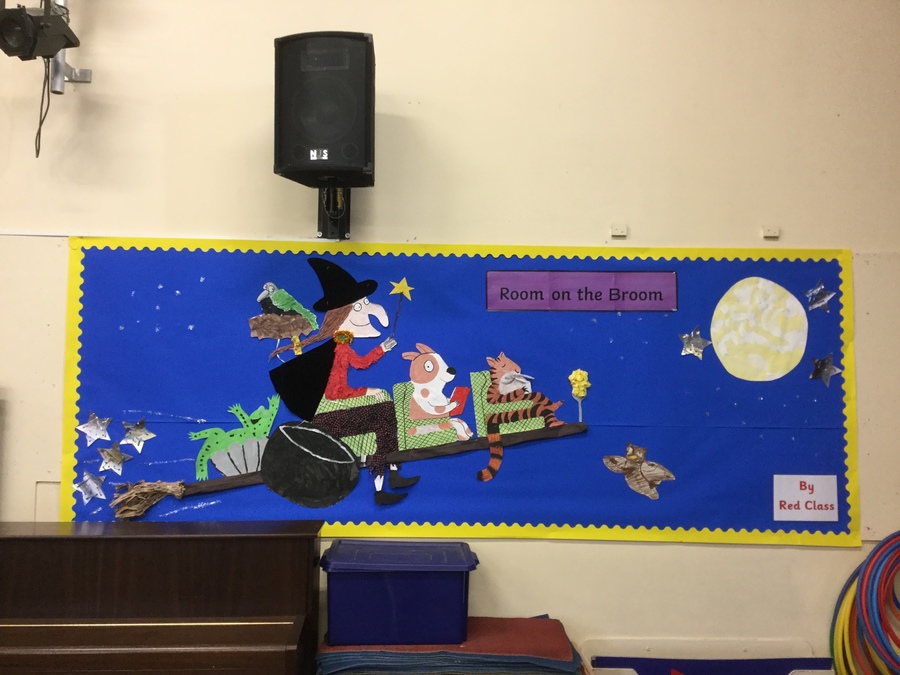 Our hall display for Room on the Broom.
In PE we used the big climbing frame. It was a good challenge and we all had lots of fun!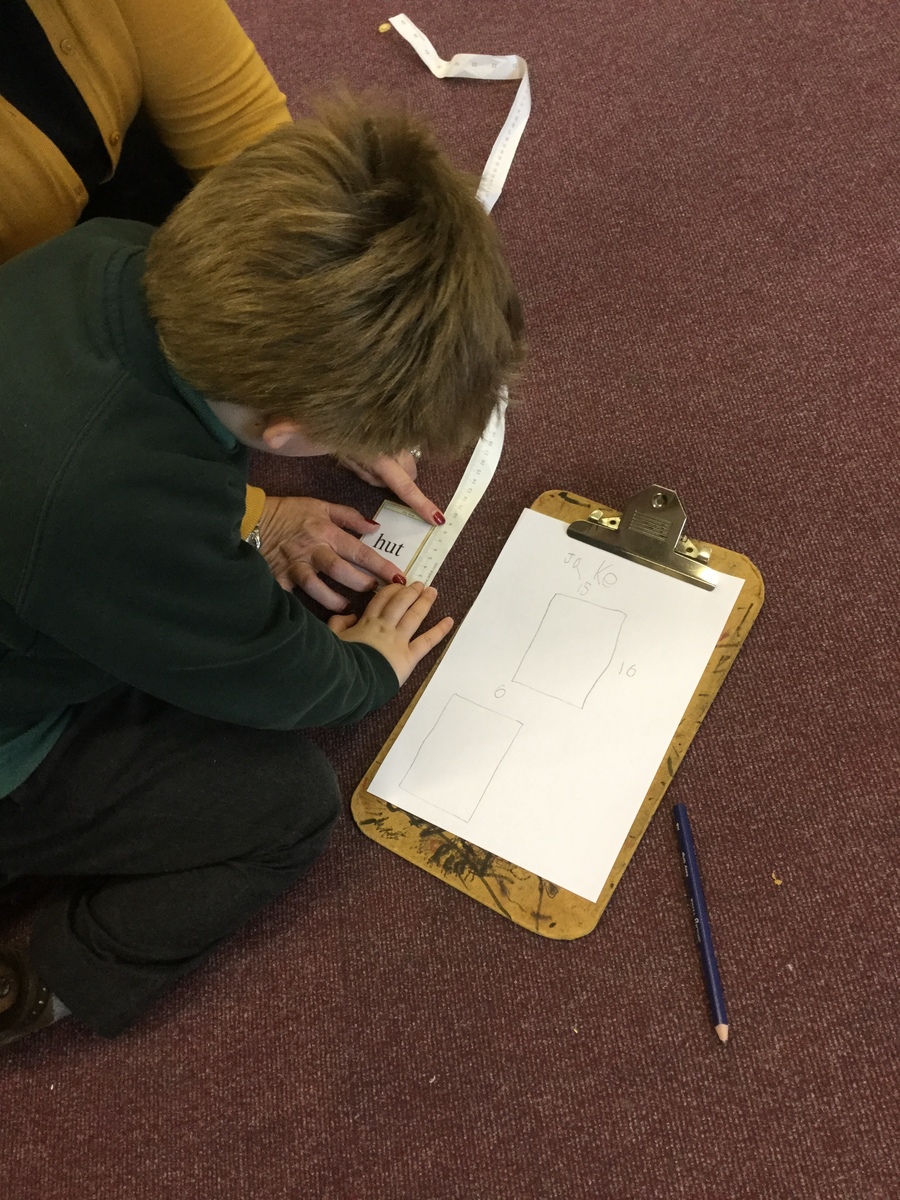 We have been learning about measuring and using a ruler to measure. We have been measuring different objects in the classroom and recording our findings.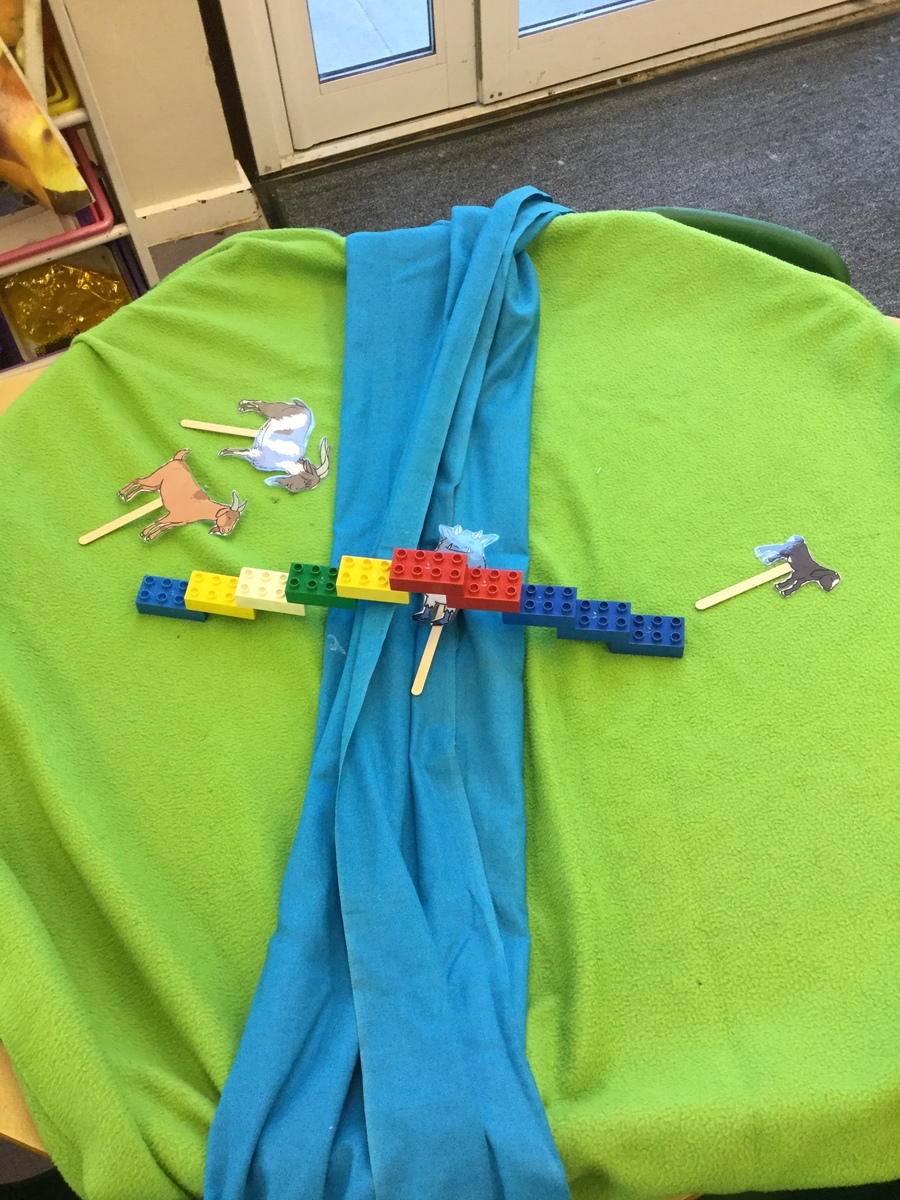 We made a Three Billy Goats Gruff small world scene. The children were using the puppets to act out the story.
Here are some of the Chinese New Year activities that we took part in.
Autumn 2
This half term our topic will be celebrations. The main celebrations we will be looking at are; Bonfire night, birthdays and Christmas.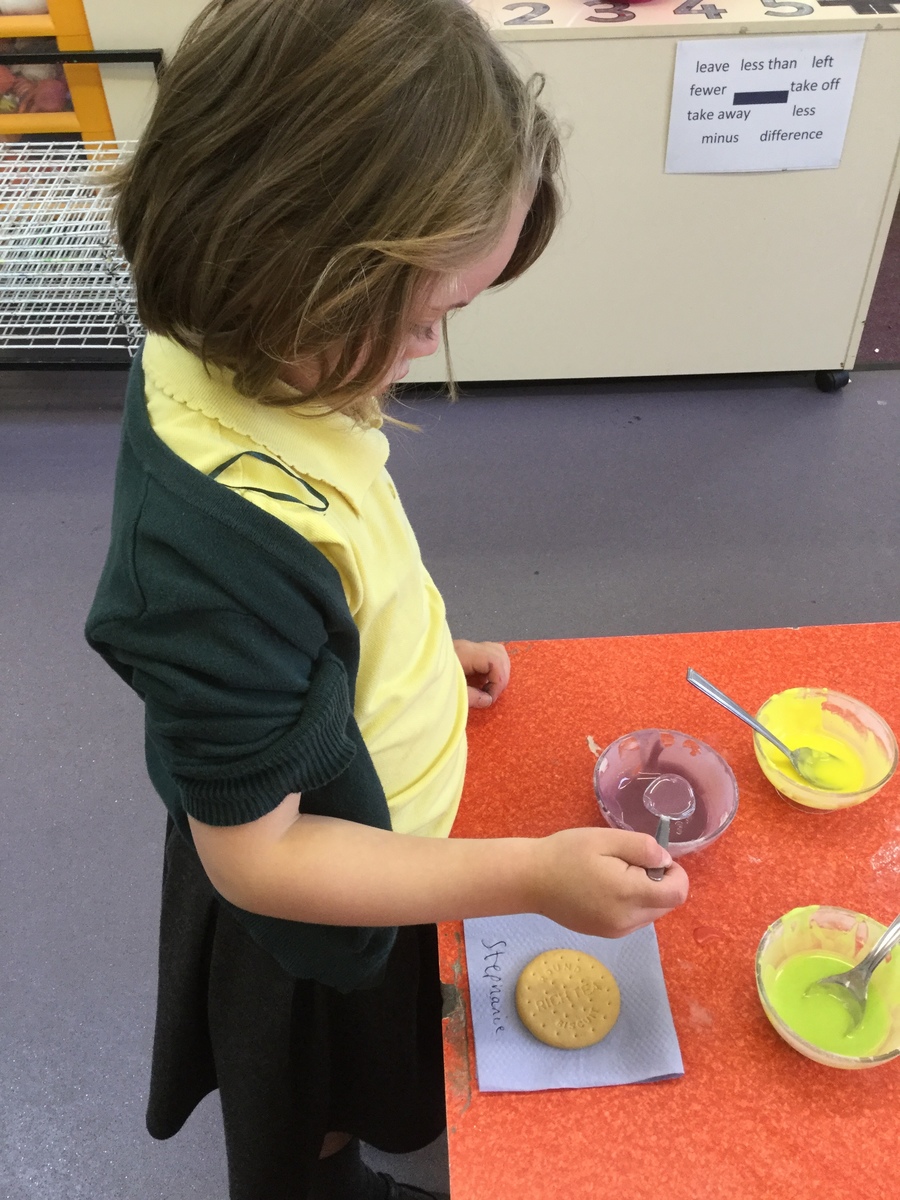 We decorated firework biscuits using different coloured icing and cocktail sticks. We chose two colours of icing and used the cocktail stick to make patterns.
We made peppermint cream snowmen.
Autumn 1
This half term our topic will be Nursery Rhymes. We will be using Nursery Rhymes to link to some of the activities we do in class.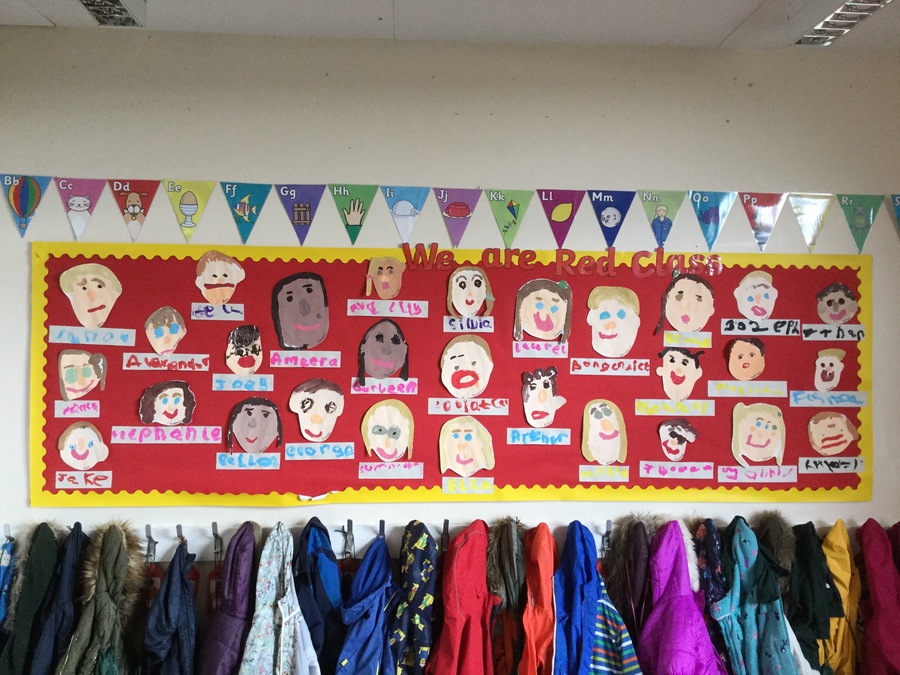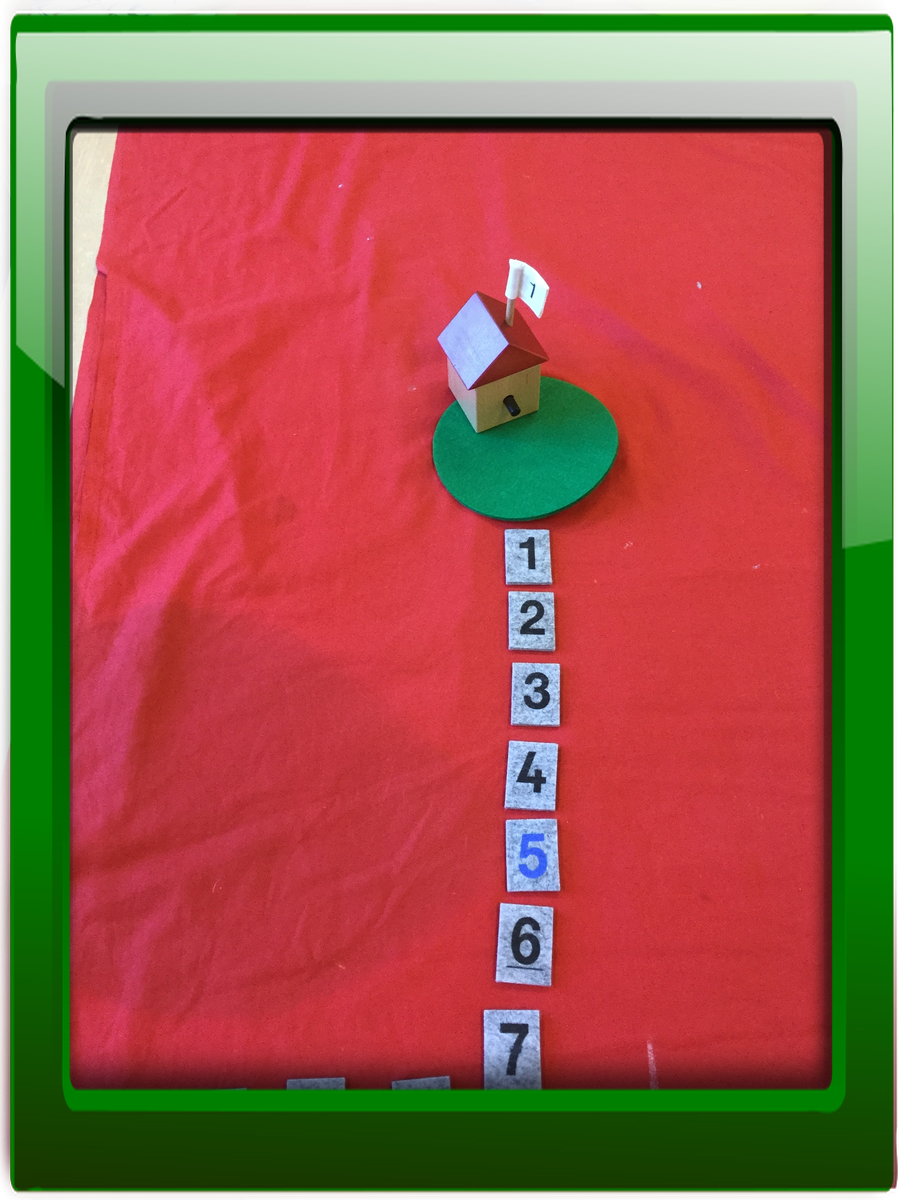 This is our number of the week table. We will be using Numberland to help us. This is a number 1 Numberland house. By Christmas we will have a completed Numberland all the way up to 10.
In Red Class we have a different sound each week. These are some of the items from our 's' table.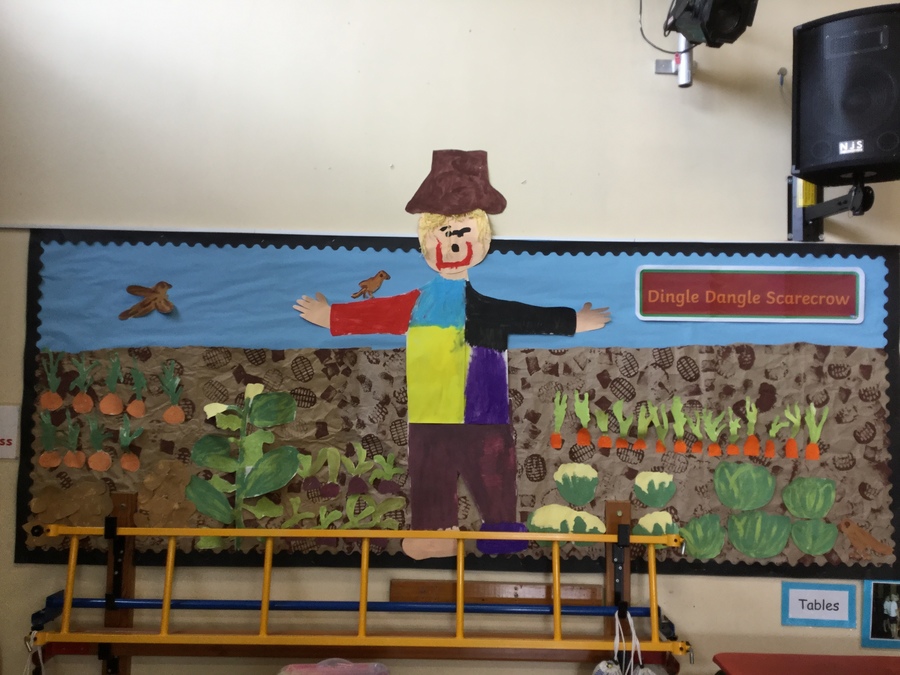 This is our hall display. We each made a vegetable to go on the display. Some of us then worked as a group to make the scarecrow, birds and soil.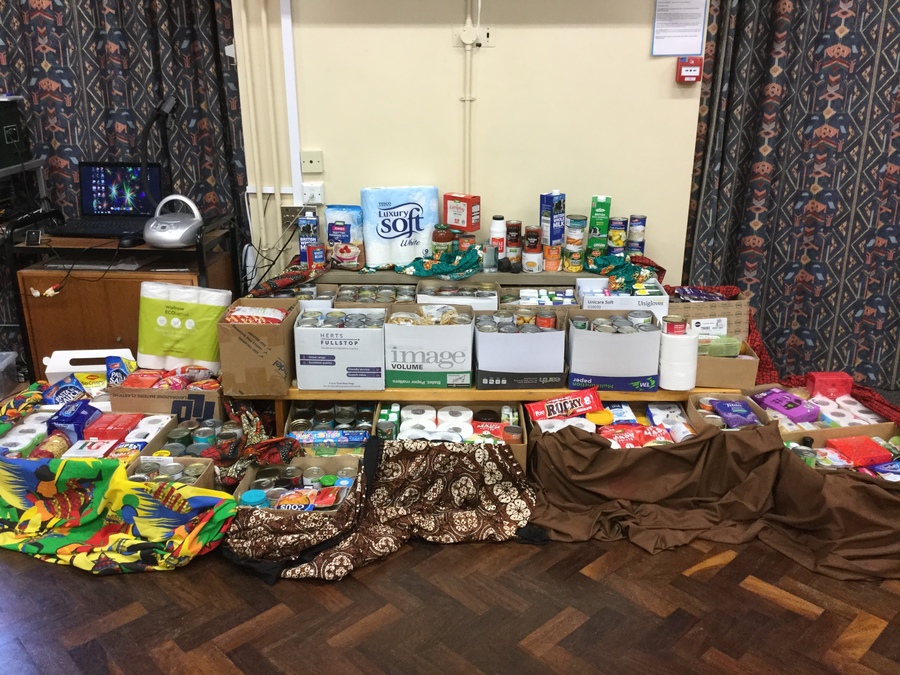 This is all of the food donated for harvest. It was delivered to the local food bank. Thank you for you donations!
Summer term 2017
Summer 2
Our topic this half term is Our World. We will be looking at the local area, talking about space and dinosaurs and also life cycles, babies and their young.
Our school trip to Haverings
We had an amazing day out at Haverings. We traveled by coach, we took part in a bug hunt, went on a walk through the woods, played outside games and saw Safari Stu.
This half term we are learning all about minibeasts. These are some of our displays.
For the next 12 weeks we are taking part in playtrition. This programme is designed to teach children to understand and make healthy lifestyle choices. They will be introduced to characters called Joe and Emma and will be given the opportunity to explore different foods, find out where they come from and learn what's healthy and what's not. The children will also be told about the importance of eating breakfast, how to keep our teeth healthy and how food gives us energy. This is a fantastic opportunity for the children and I am sure they will really enjoy it.
Design and technology
We made vehicles with Mr Sharp. We used a saw to cut wood, hammer to insert pins, glue to put the frame together and sticky plastic to decorate.
Spring term 2017
Our topic this half term is books. We will be reading and exploring lots of different stories.
We had a big surprise when Elmer came to life! We have all been working on painting him. When it is finished we will use him as a working wall.
Book week 2017
We took part in lots of fun activities for book week. We had a visit from an author and illustrator. They taught us how to draw a bear using different shapes. Funky Fairy took us on an adventure through the Fairy tale forest and we all dressed up as book characters.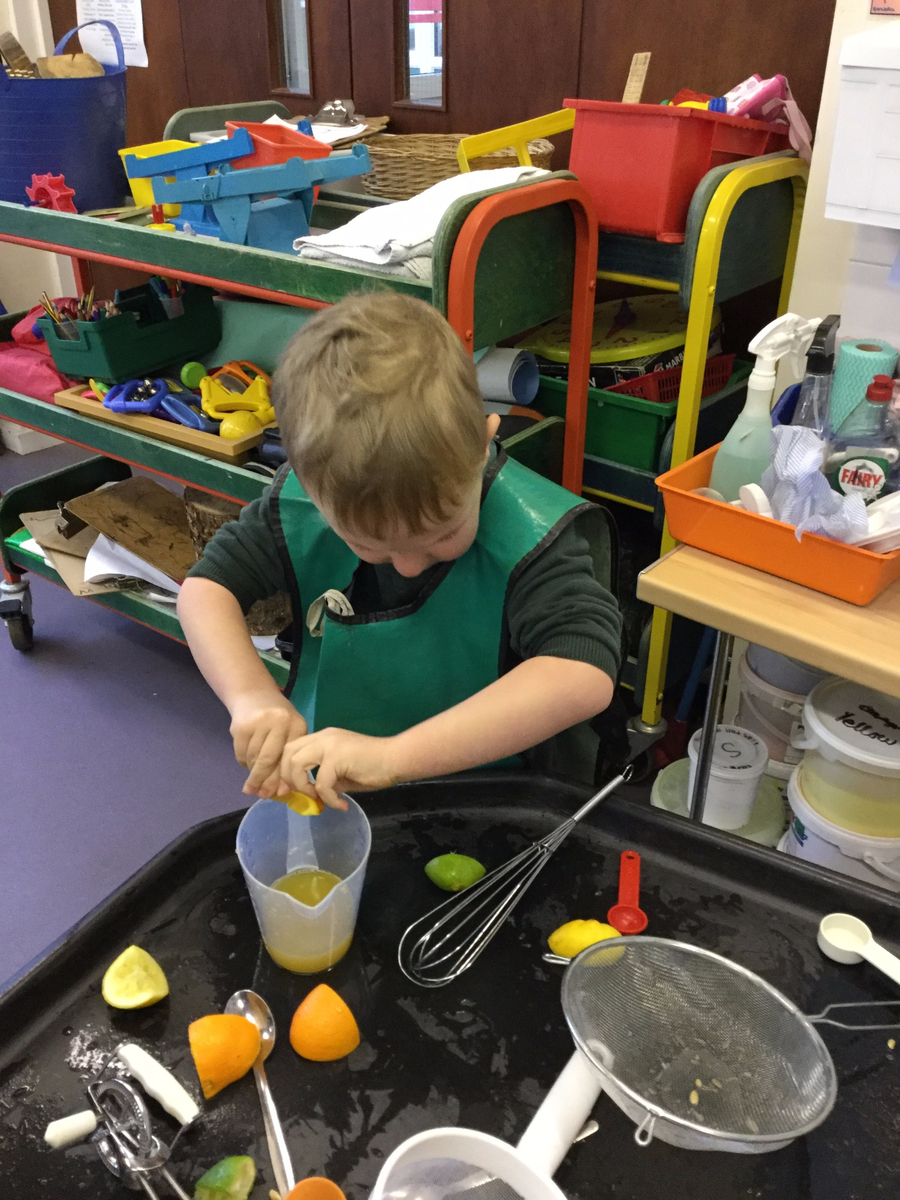 Talk for writing- Juicing station
In our juicing station we had; grapefruit, lime, lemon and oranges. We had to make a drink (to pretend to drink) and then write the recipe down so that our friends could make it if they wanted to.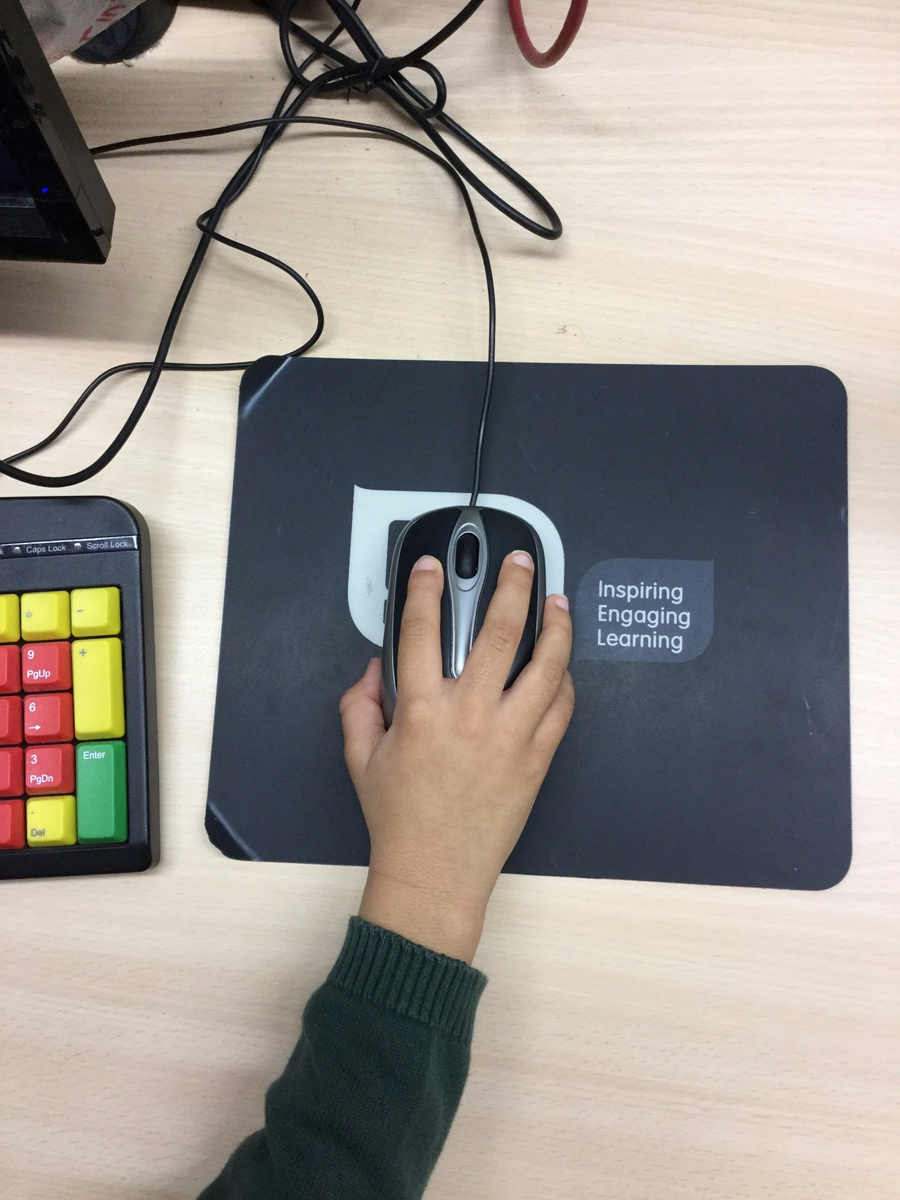 In Red Class we have been focusing on mouse control and making sure that everyone in our class can use the mouse correctly. This will help us when we move up the school as mouse and keyboard skills are really important.