Orange Class
Welcome to Orange Class!
We had a great time in the hall for a fencing session today!
Our school trip to Herrings Green Farm.
We had a lovely time holding various birds of prey, flying owls, watching a flying display and handling various pets and critters.
We walked down to Whitehill to visit the pond. We saw some very different plants and animals compared to when we look in the woods at our school!
Science week!
We had a forest school session today. We had some lovely craft activities to do with the things we might find in the woods or the forest.
We have been working really hard in class practising our phonics, reading the sounds we have learnt in real and alien words, writing the sounds in sand and shaving foam and playing games.
Our topic this half term is 'Animals'. We will be sorting and classifying the different types of animals and learning about the features of mammals, reptiles, amphibians, fish and birds.
During P.E, we will be doing games and practising for sports day later in the term. We would like to take this opportunity to ask you to bring in a pair of trainers on a Tuesday. Trainers from home can be brought in and taken home each day.
As per the newsletter last half term, please bring in your child's research on an animal for them to share during show and tell. Dates are as follows
Friday 14th June - Turtles
Friday 21st June - Starfish
Friday 28th June - Jellyfish
Friday 5th July - Crabs
Friday 12th July - Seahorses
Some key dates for this half term:
W/c 10th - Phonics screening week
15th June – Whitehill circus
W/c 17th June – Science week
18th June – Walk to Whitehill for a pond visit
25th June – School trip to Herrings Green Farm
10th July – Open afternoon 2.50-3.30
11th July – Transition afternoon to new class
17th July – Sports day
19th July – End of term, 1.45pm finish
24.4.2019
Today we went on a wild plant hunt around the school grounds. We found lots of daisies on the field and lots of ivy in the woods! We collected parts of plants which were on the ground to make collages when we got back into the classroom.
Welcome back. Our topic this half term is 'Plants'.
In Science we will be looking at skills we need to carry out experiments as well as learning what plants need to grow and recording a diary of a seed.
Key dates for this half term
Tuesday afternoons – swimming
Friday 3rd – Dress up as a superhero day for Super Seraph
Thursday 23rd May – Orange class assembly, parents and carers are invited to join us
For homework this half term we would like you to continue practising the phonics activities that were sent home over Easter. This is as well as completing the weekly spelling activities which are to be handed in on Fridays.
To end our Spring term we had a great time hunting for Easter eggs!
18.3.2019
Today we had a superhero drama workshop!
12.3.2019
Today we went to the museum! We learnt all about Hitchin and how it has changed over time.
7.3.2019
Today is World Book Day! We have been doing activities based on books today. We all came in dressed up as book characters, here are some of our costumes!
As part of our UK topic, on St David's Day we made daffodil biscuits, coloured the Welsh flag and finger painted sheep.
Welcome back. Our topic this half term is 'The UK'.
In Geography we will be looking at the four countries that make up the UK. We will be looking at Hitchin as a town and comparing it to other towns and cities in the UK. Children will also be looking at the different homes people live in.
As part of this topic, in History we will be walking down to Hitchin museum to find out how Hitchin has changed.
In English we will be learning about traditional tales and writing a recount about our visit to the museum.
During this half term, the children will be making a model playground in D&T with Mr Sharp.
For show and tell this half term we are asking the children to bring in a picture of their house or their postcode.
Starfish – Friday 8th March
Turtles – Friday 15th March
Crabs – Friday 22nd March
Jellyfish – Friday 29th March
Seahorses – Friday 5th April
Instead of comprehension homework, this half term we will be sending out maths homework. This will be given every Friday. Please make sure your child completes this and hands it in each Friday. This is as well as completing the weekly spelling activities.
Some key dates for this half term:
March 7th - World Book Day – children are invited to dress up as a book character
March 12th – Trip to Hitchin museum.
March 12th – Parents evening
When we learnt about Africa we made African Sunsets.
We helped make the continents and used various collage materials to make them colourful for our display.
We learnt about Australasia and made our own Aboriginal Art. We were really proud of the pictures we produced, and we all tried our best to only draw dots.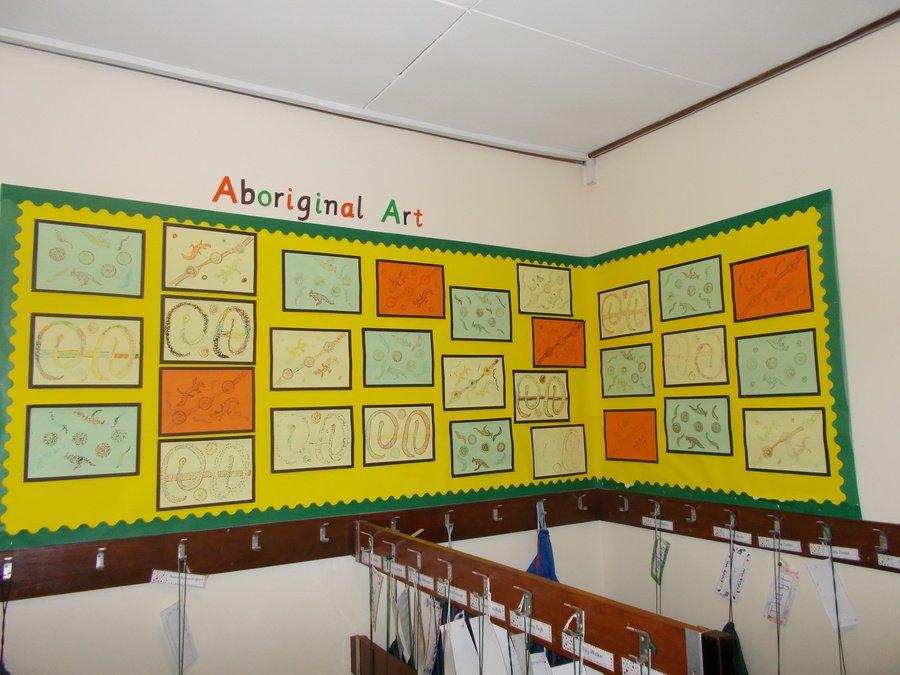 We learnt about South America and made worry dolls. We told our dolls one thing we might worry about sometimes and wrote it on the back.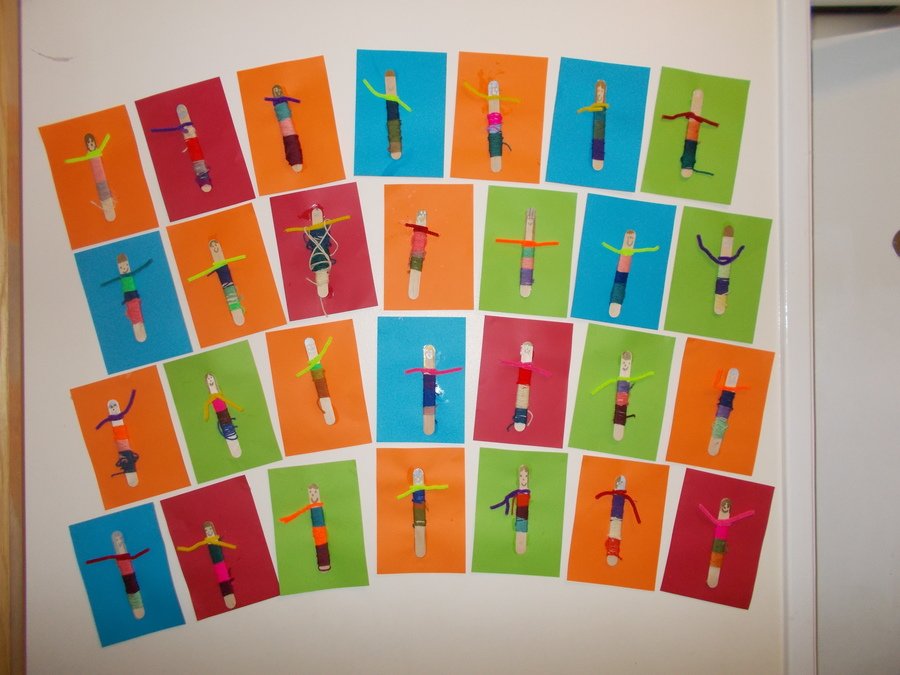 Our topic this half term is 'Around the World'. We will be learning about the 7 continents and naming them.
For show and tell this half term we are asking the children to bring in a photo of somewhere they've been on holiday.
Seahorses: Friday 25th January
Jellyfish: Friday 1st February
Starfish: Friday 8th February
Turtles and Crabs: Friday 15th February
Starting 25th January we will be sending home comprehension homework each week. If your child finds the reading of the text tricky, please read it to them but allow them to answer the questions. This will be as well as completing the weekly spelling activities. Next half term the focus of the homework will move to Maths.
We welcome you into the classroom for shared reading every Monday morning until 9.15.
Our topic this term will be materials. Every Friday a group of children will be asked to share a toy with the class so we can discuss the materials it is made from. Please make sure this is small enough to fit in their drawers.
Seahorses: 16th November
Crabs: 23rd November
Jellyfish: 30th November
Starfish: 7th December
Turtles: 14th December
During this half term we have several meetings planned starting with the Maths meeting on Tuesday 13th November, Parent evening on Tuesday 20th November and the English meeting on the 27th November. We are looking forward to seeing you at these events as well as the Christmas play in December – more details to follow.
We looked at using shapes in art and put our own spin on Henri Matisse's 'The snail'.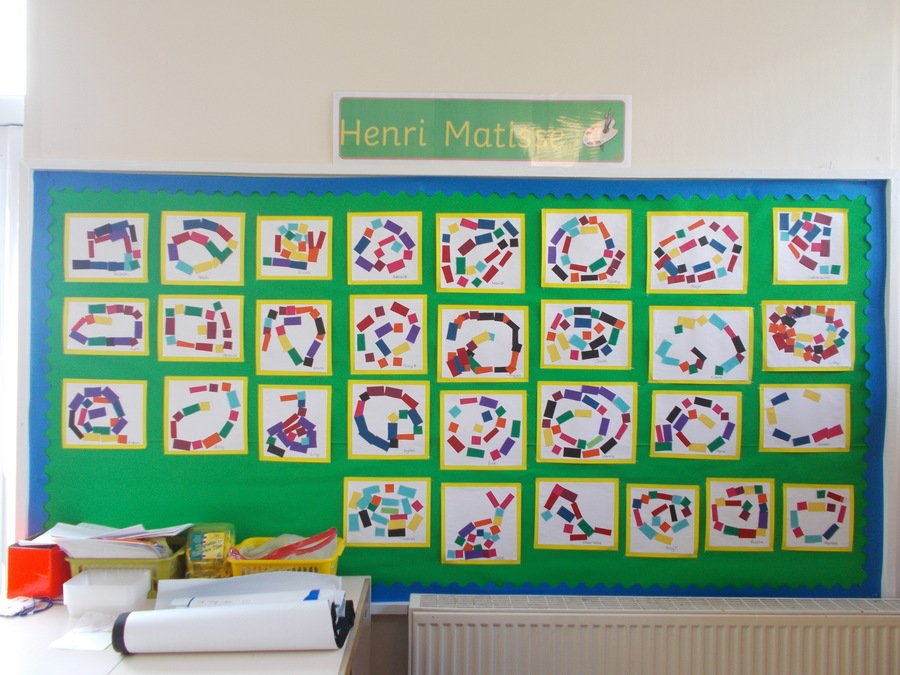 Here are our self-portraits!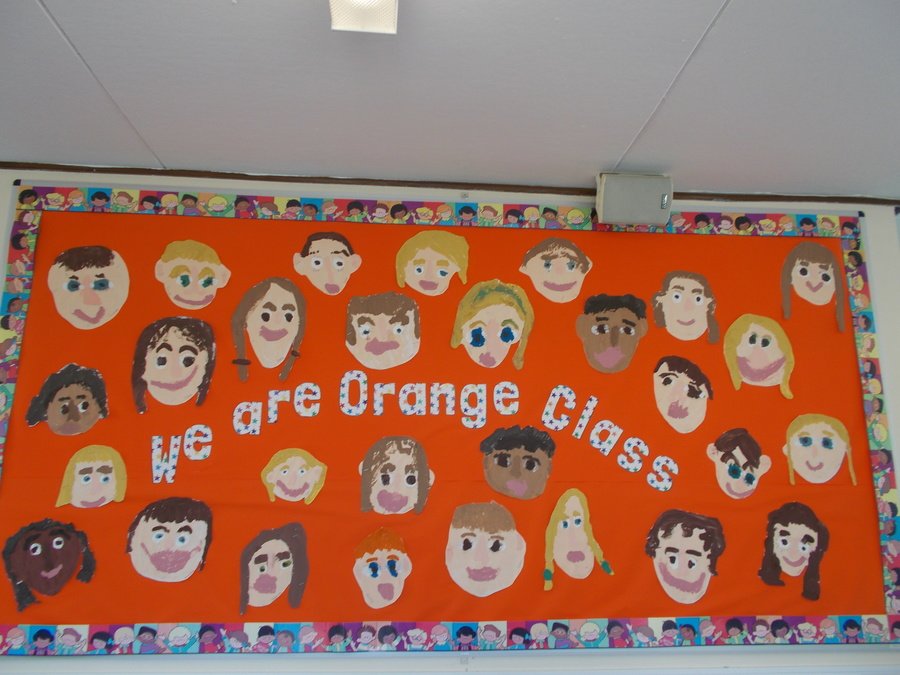 Welcome to Year 1
Our topic this half term is Ourselves.

It would be useful if the children could produce a family tree at home. This can be in any format the children choose and will be used as part of a classroom display. Please could this be in school the week beginning the 24th September.


Our P.E days are Tuesday and Friday. We would like to take this opportunity to remind you that P.E kits need to be at school every day and that hair must be tied back.
We really value parents' contributions in school and look forward to seeing you on Monday mornings starting the 24th September. It is a valuable sharing experience for both the children and you as parents.
We would also like to take this opportunity to remind you that listening to your child read at home daily is valuable for the progress of your child's reading.
In Year 1 we hope that you will continue the work you have already been doing with your child in reading. Books will be changed twice a week, please be aware the books they bring home are not the same as the books read in school.
During the course of the year we will continue to work on the decoding of words using phonics but a greater emphasis is placed on the understanding of the text. There will be a reading meeting on the 27th November to explain how you can help your child with this.

Your child will be given a spelling book. Each half term they will be assessed on the spellings they have been given. More information to follow.

Your child will also receive Maths homework. We will also be holding a Maths meeting on 13th November to give you some pointers on how we teach maths.

Show and tell will be on a Friday and the children will be asked to talk about and show something about the topic we are learning about.
Each child is placed in table groups and each group will have one turn at sharing. See dates below.
Starfish 14th September
Jellyfish 21st September
Turtles 28th September
Seahorses 5th October
Crabs 12th October

This half term I would like them to bring in something that is important to them. It may be a toy, photo, and book.